Cutting-Edge Video Tech converts ANY VIDEO into a Conversion Machine!
Make upto 500% more sales from your OLD VIDEOS by applying a MAGIC fix known ONLY to TOP MARKETERS & INFLUENCERS

Create unlimited attention Grabbing Videos

100% Cloud Based Platform Works On Any Computer.

Done-for-you Wrapper Templates that gets you all the eyeballs

Create Any Length Of Video - FAST!

Add your own Branding and customize the look of your videos

Progress Bars and Countdown Timers to Max Your Conversions.

Customize with Creatives from Gifs, Emojis, Images, and more!

Timeline editor to add elements at any point in your video!

1 GB Internal Storage & unlimited External Storage

Import Videos from multiple Sources At Lightning Speed!

Automated Captions & Transcriptions At No Additional Charge.

Millions of Stock Images/Videos - Turnkey Multi-Media Vault.

It's 2022 - No Business can do without Videos!
Time to Grab your share from this 100 Billion Dollar Industry
This might sound funny - More Video Content is made in 30 days than what Major Television Networks in the US created in the last 30 years..

Just to put it in perspective, Videos are ruling our world right now and it is everywhere..

An average person spends 100 minutes everyday watching videos..

The fact is most Businesses are struggling to grab the attention of their prospects and get their share in these 100 minutes. But the Good News is these Businesses are willing to do ANYTHING to fix this situation..

Now, you have the opportunity to help Businesses do better with Video by applying a Magic Fix and help them scale bigger than ever before..

Still Wondering if Videos are worth the effort?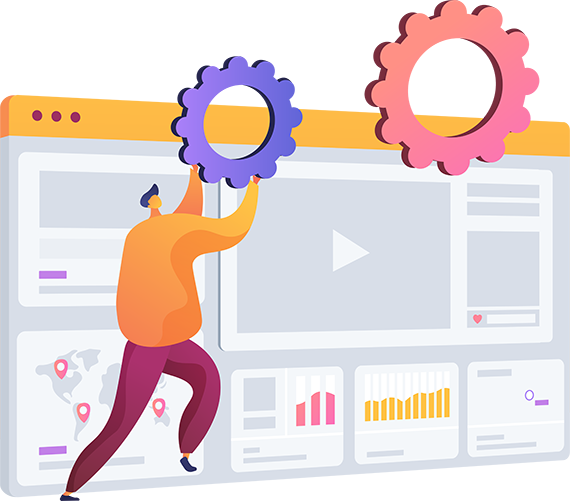 Check out some of these latest statistics about Video Marketing that will blow your mind..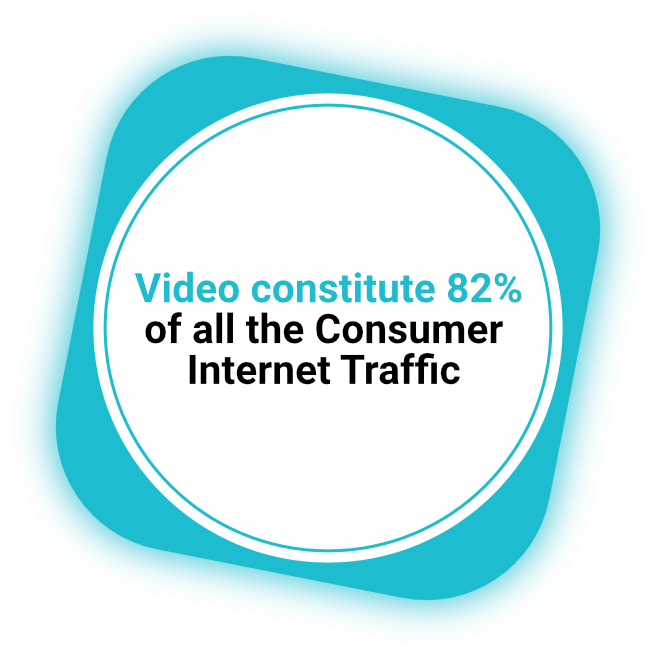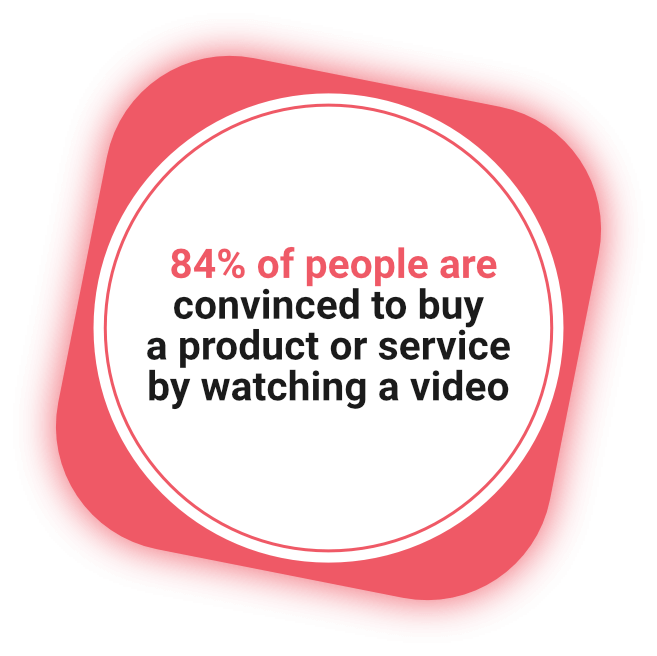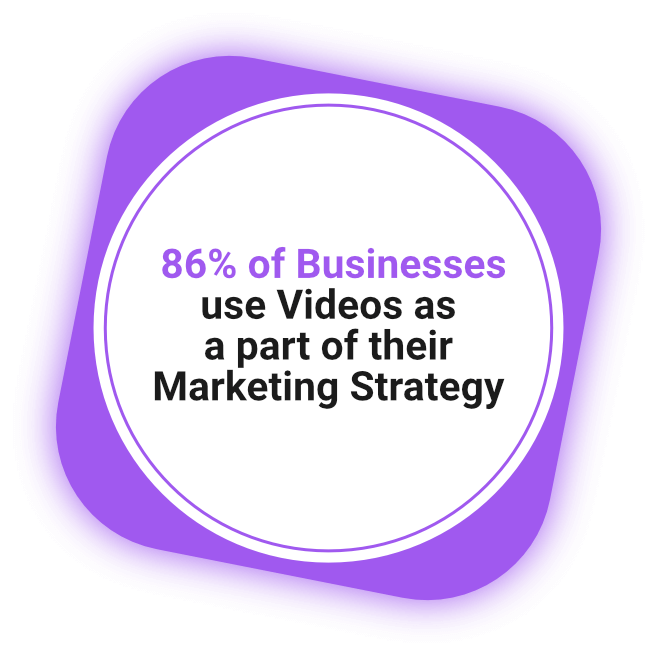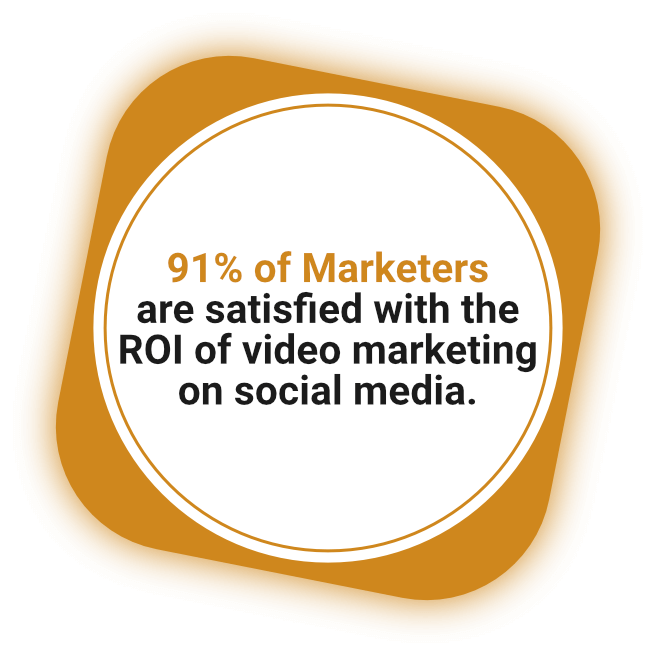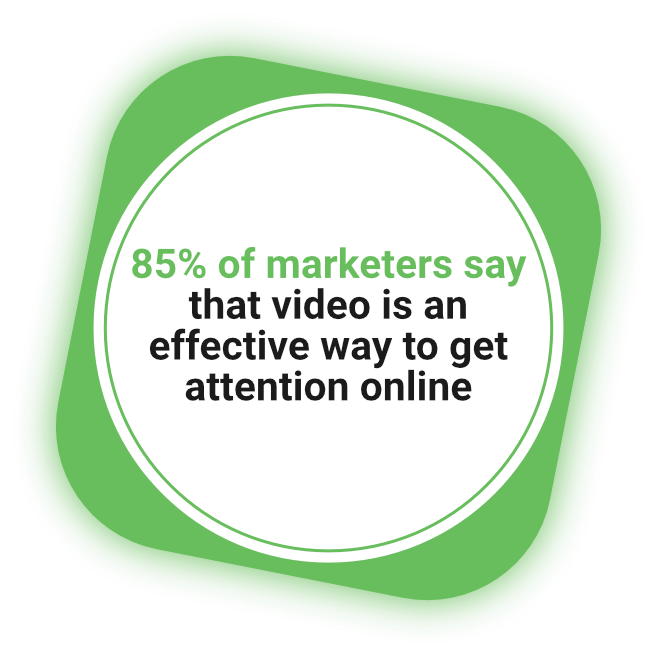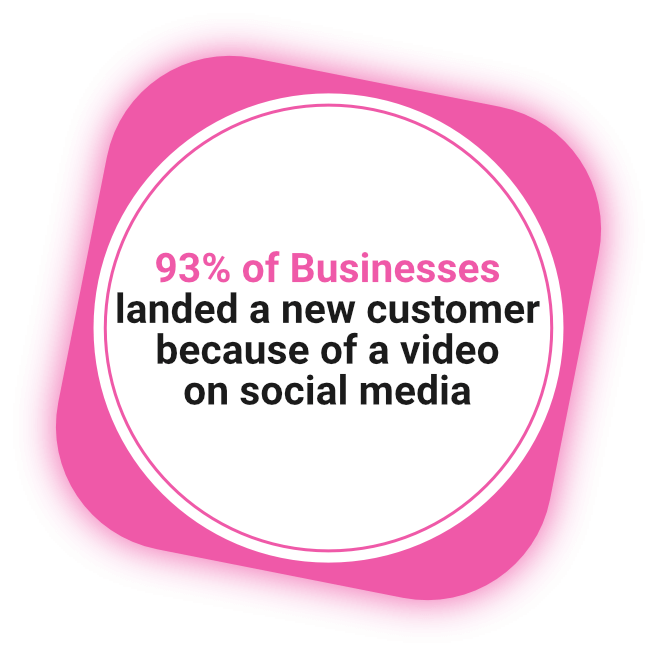 Video is the preferred form of content across all social media platforms and smart Marketers have already made it a part of their strategy..
But the biggest problem marketers face is getting people to watch their videos..
But Not Anymore...

Launch Special Included Commercial License ONLY if you Act Now
All for a LOW ONE-TIME FEE

Full Customizable Video Wrapping Technology Stops Visitors in their Tracks and gets 100% Attention
No one can get past your videos without engaging
Look at some of these videos….
(Without Wrappers)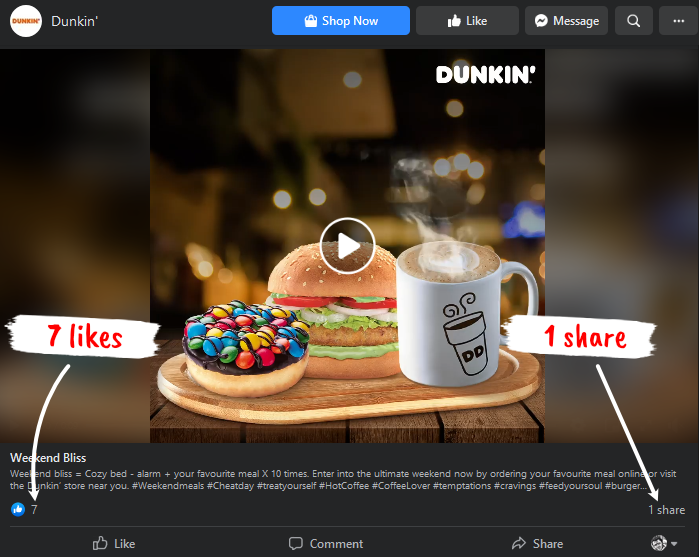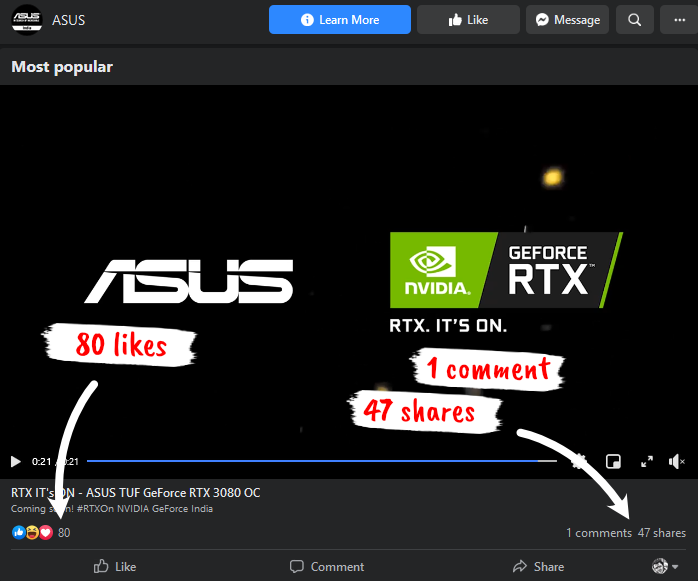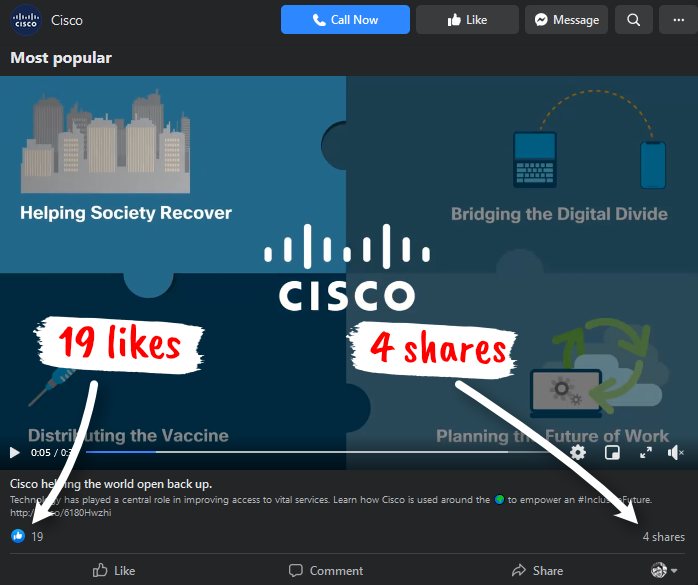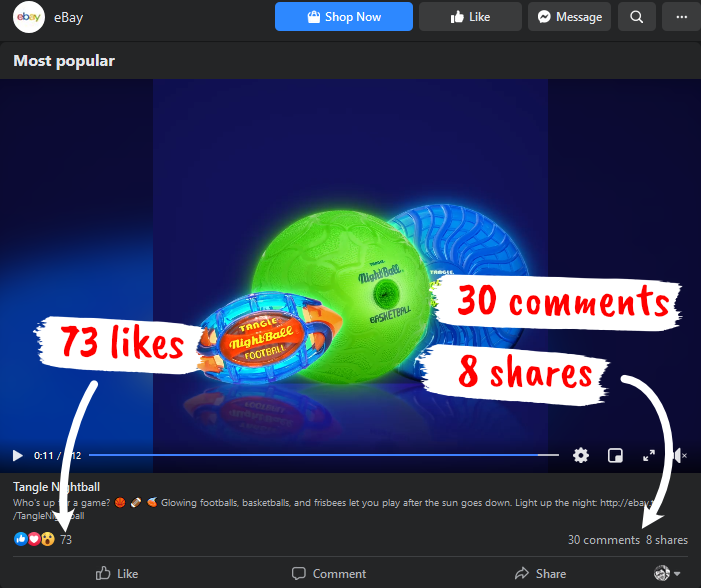 And now Look at these Videos…
(With Wrappers)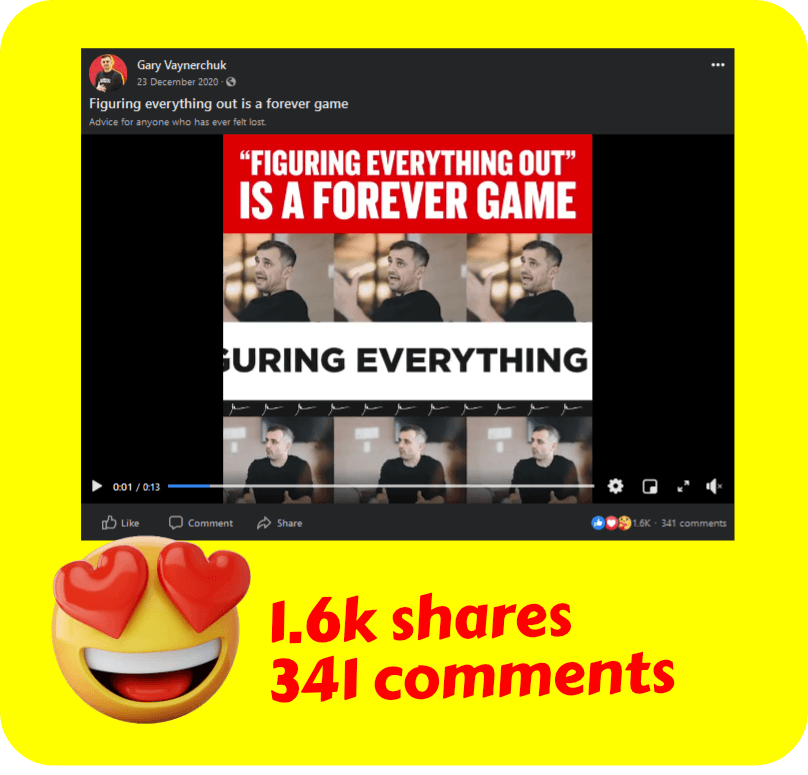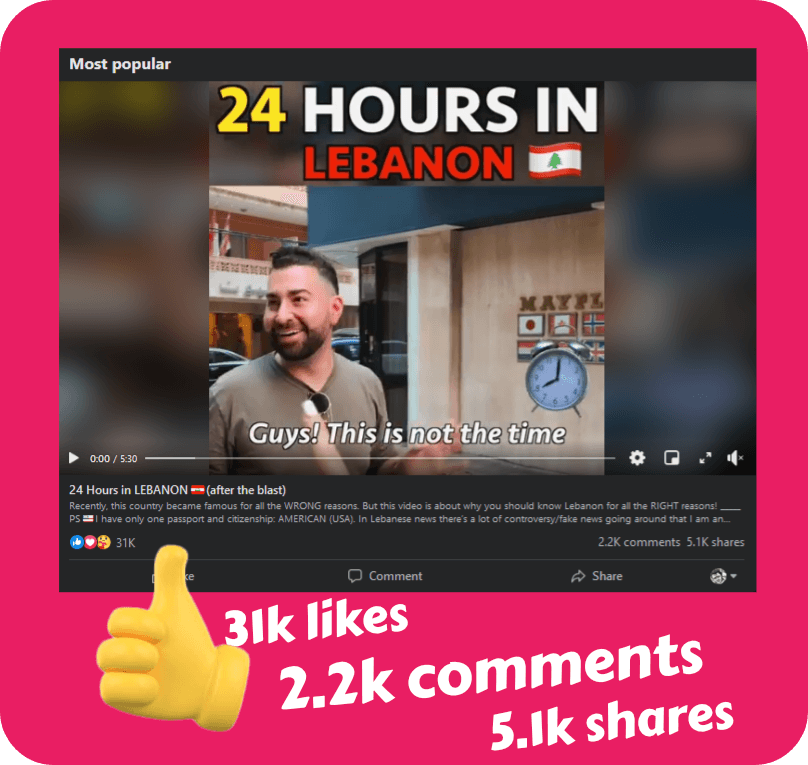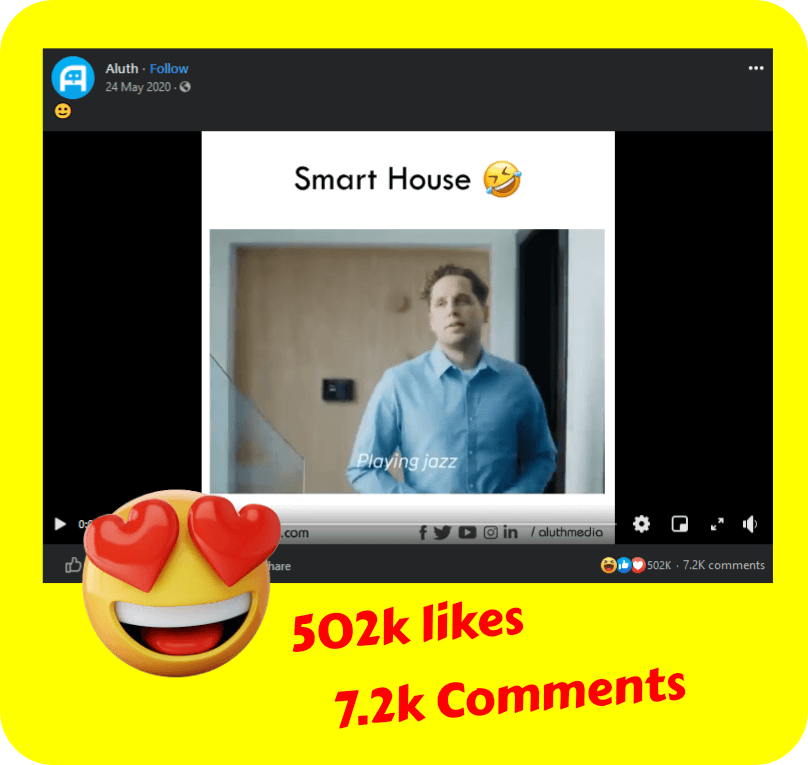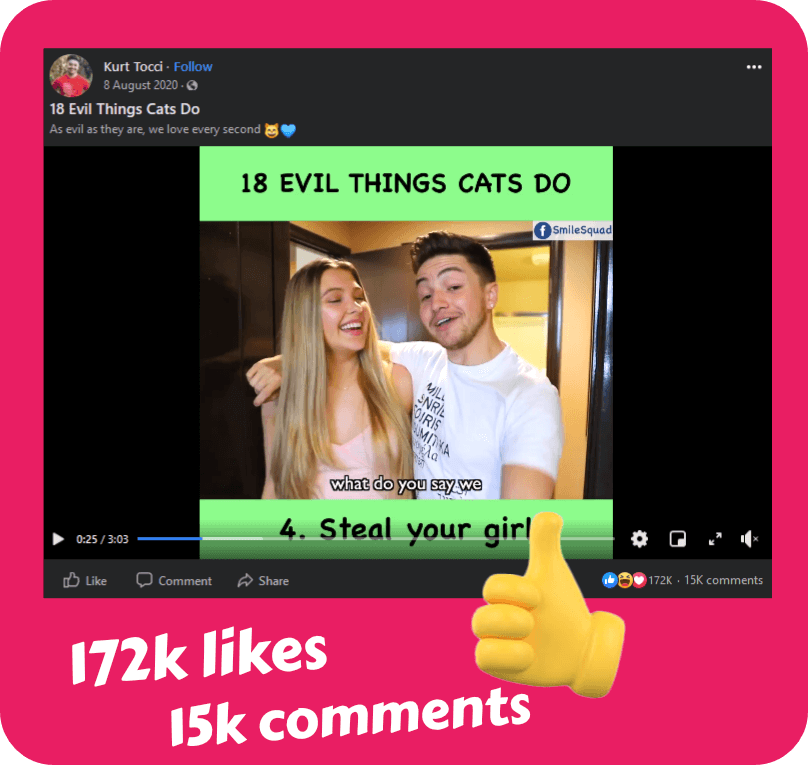 Do you see the difference?
The first type of videos have low-engagement and most people are not even noticing these videos! Low Views & Low Engagement translates to Low Conversions!

All the effort & money that went into creating these videos are down the drain.. :( :( :(

The second kind of videos have massive engagement!

These are the kinds of videos that everybody loves! What makes these videos more attractive? Why does it rake in millions of views? Well if you have these questions popping in your head you are at the right place!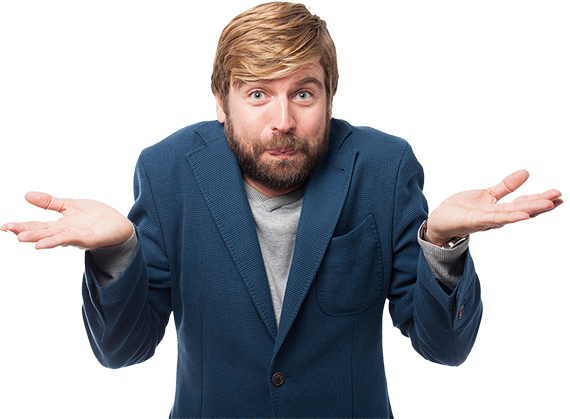 Your Videos are dying on the vine :( :(
I am going to share a secret to Salvage your dying Videos..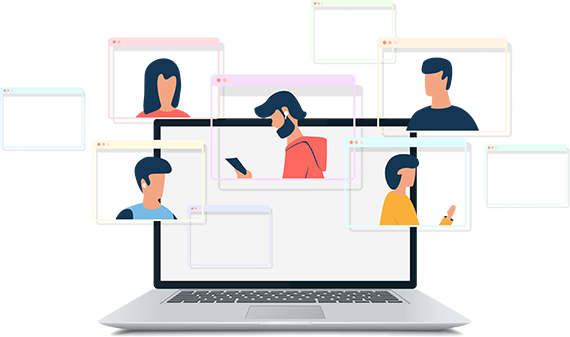 Today I am going to share with you how to swipe the secret that gurus are using to get millions & millions of views on their content over and over again while your videos are dying on the vine…

...and, how you can take any ordinary, boring video and turn it into a highly engaging, profit pulling video in minutes...

This is the most important letter you will read today…

Every single day we are bombarded with 1000s of videos on social media…

But we DO NOT watch every single one of these videos…Do we?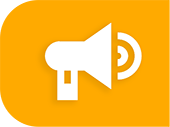 Videos Need to grab one's attention or people'll scroll right past you.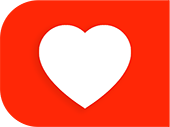 It should keep Viewers engaged and interested the whole time.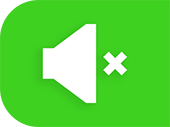 People must be able to understand even if it is watched on mute.
Top influencers and Marketing Gurus videos ticks all these boxes and that leads them to massive engagement, conversions, sales and profits!

They do one simple thing that others are missing out on…

I'll let you in on the secret shortly… Before that I want to show you…
How A Few Simple Instawrapper Style Videos Built
A List Of 300,000 People..
Look at the email subscribers here…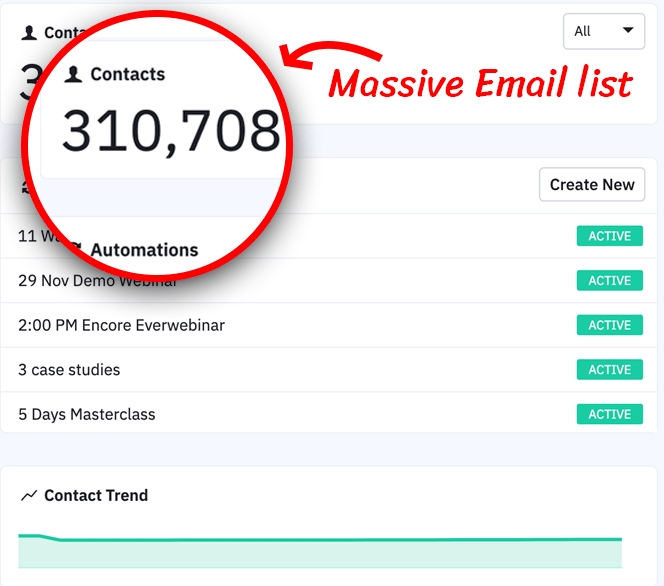 Yes, you read that right. Handful of these profit pulling Instawrapper Style videos
built a list of 300,000 people.

Launch Special Included Commercial License ONLY if you Act Now
All for a LOW ONE-TIME FEE

Take a look at those videos & the statistics!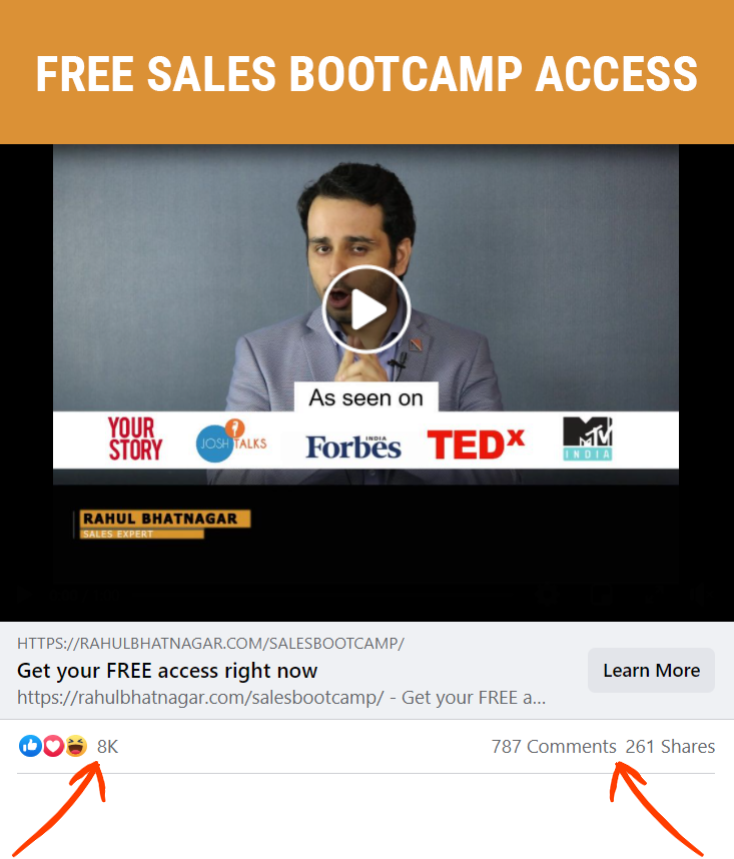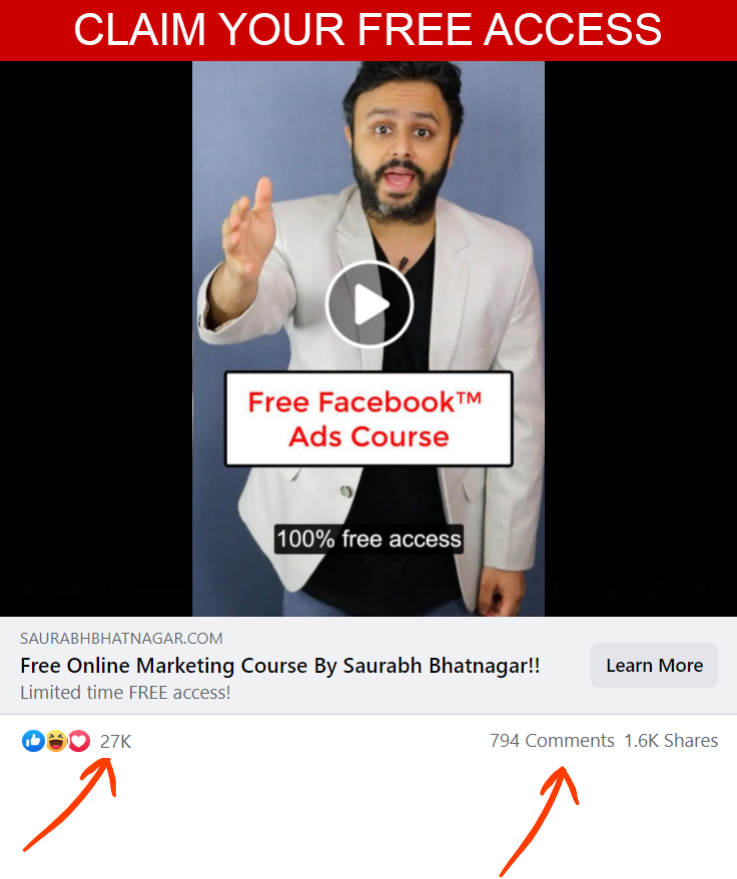 Now imagine for a moment if you could create videos that could bring in results like this and grow your list, help you achieve any goal that you have or even help your clients achieve their business goals!

You need to have videos that can captivate your prospects, grab and hold their attention, keep them engaged, and drive them to take action.

This becomes more difficult every single day as the market place becomes more crowded and people are more distracted all the time.

We've solved that

In fact, you can take any ordinary, boring video and transform it into a highly engaging, profit pulling video in just minutes with a few clicks of your mouse.

All this effortlessly by swiping the formula of Top Marketers & influencers!

AFTER WORKING FOR 1 YEAR STRAIGHT, OUR TEAM HAS CREATED A SOLUTION THAT WILL TAKE YOUR VIDEOS TO THE NEXT LEVEL...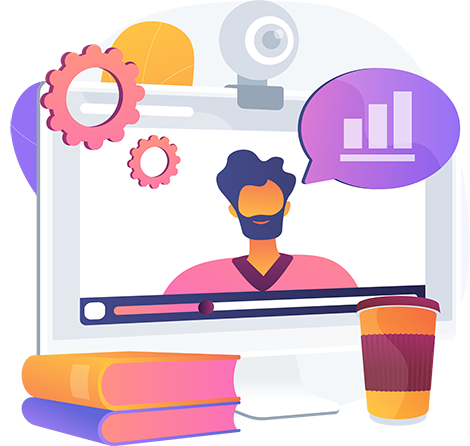 Introducing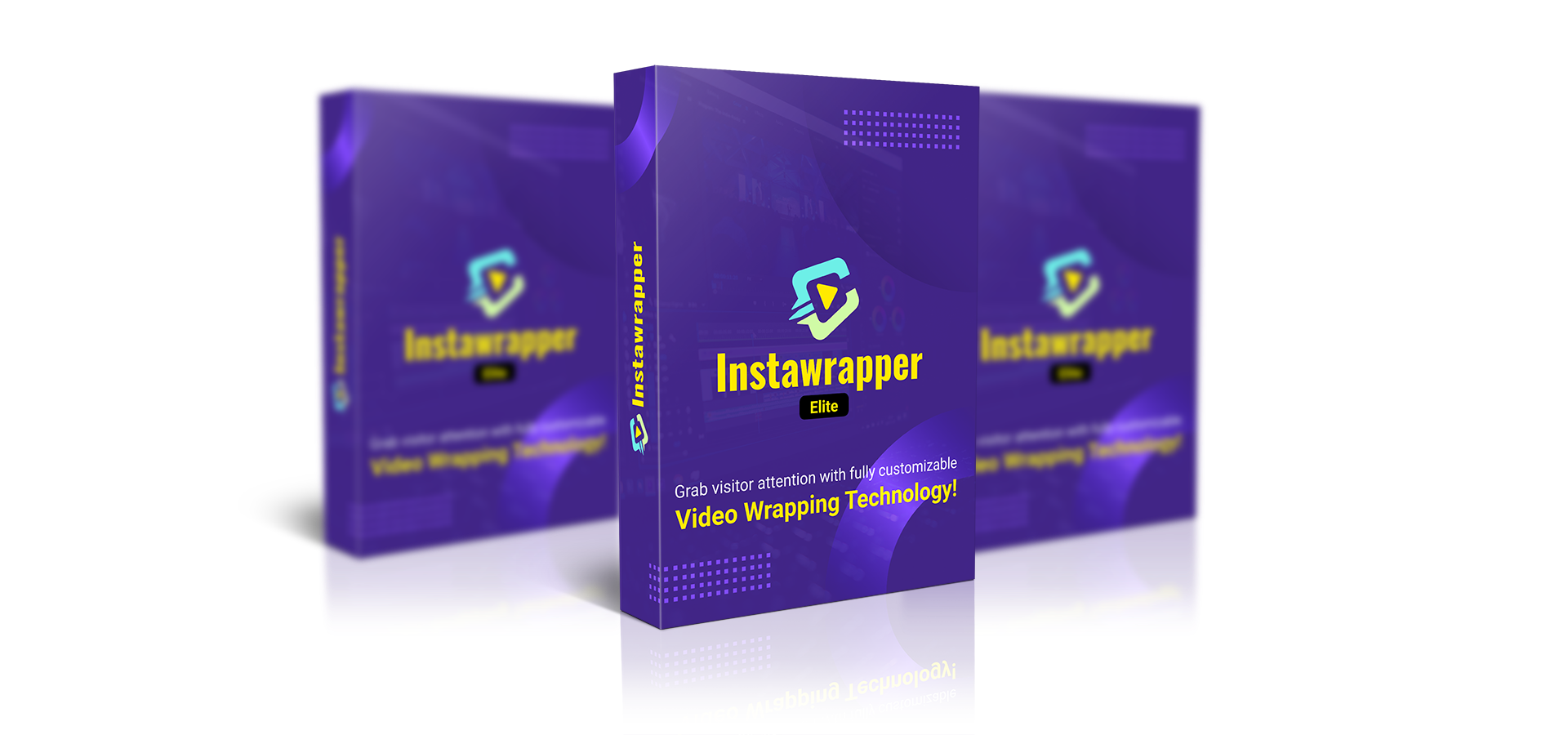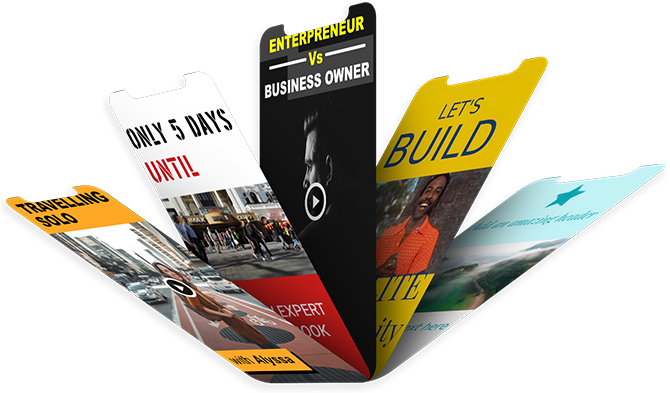 The easiest way to create highly engaging, profit pulling videos in minutes...
Imagine being able to take any boring video, import it into Instawrapper, and in minutes create a video that not only will keep the viewer highly engaged, but drive them to consume more of your content and want to hang on to every word and lead them to take action...

Presenting to you Instawrapper...

Watch this quick demo to see how easy it is to Fix ANY Video using
Instawrapper
Launch Special Included Commercial License ONLY if you Act Now
All for a LOW ONE-TIME FEE

Key Differentiators That Puts Instawrapper
Ahead Of Any Other Video Tool
No Need To Be An Expert Or Even Spell Adobe!
You don't even have to be able to spell Adobe to create profit pulling, highly engaging videos for your clients.

Just fire up Instawrapper, import the video, and with a few mouse clicks you have a video built on profit pulling tactics that will be beautiful and proven to convert!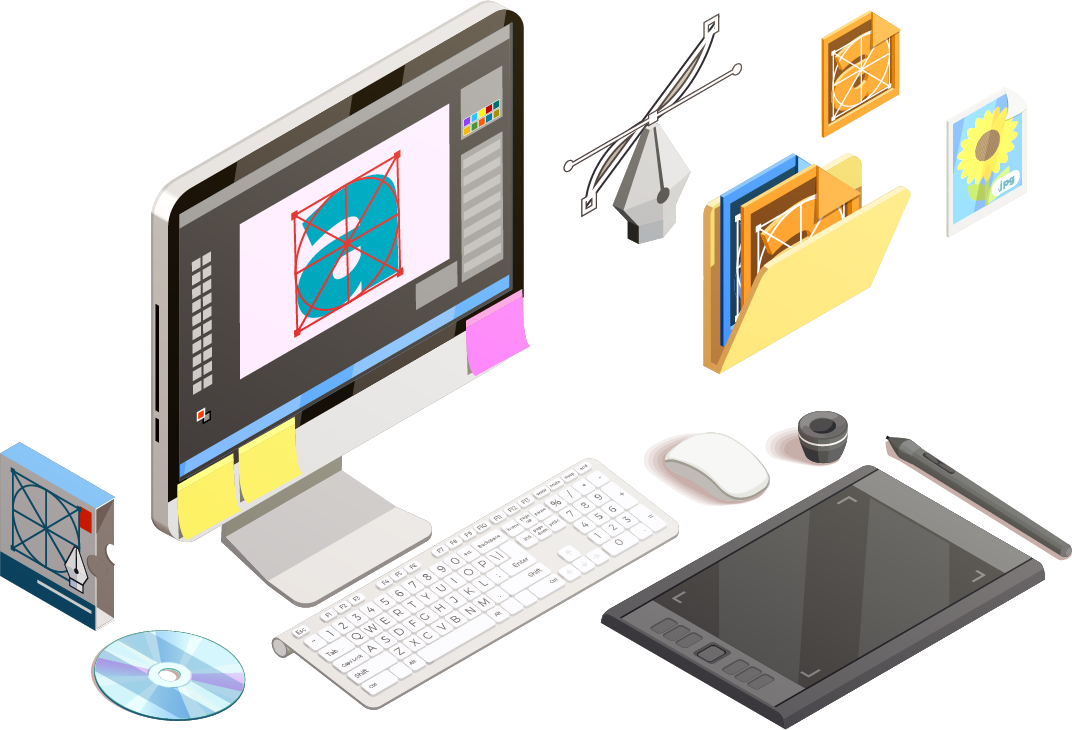 Proven Templates That You Know Will Work
We've had our team of professional designers painstakingly hand craft each and every template, and we've tested them to make sure they convert, so you can be assured your clients will be happy with the results that you deliver for them over and over again! We have also included all Top Niches to make it all the more easier for you..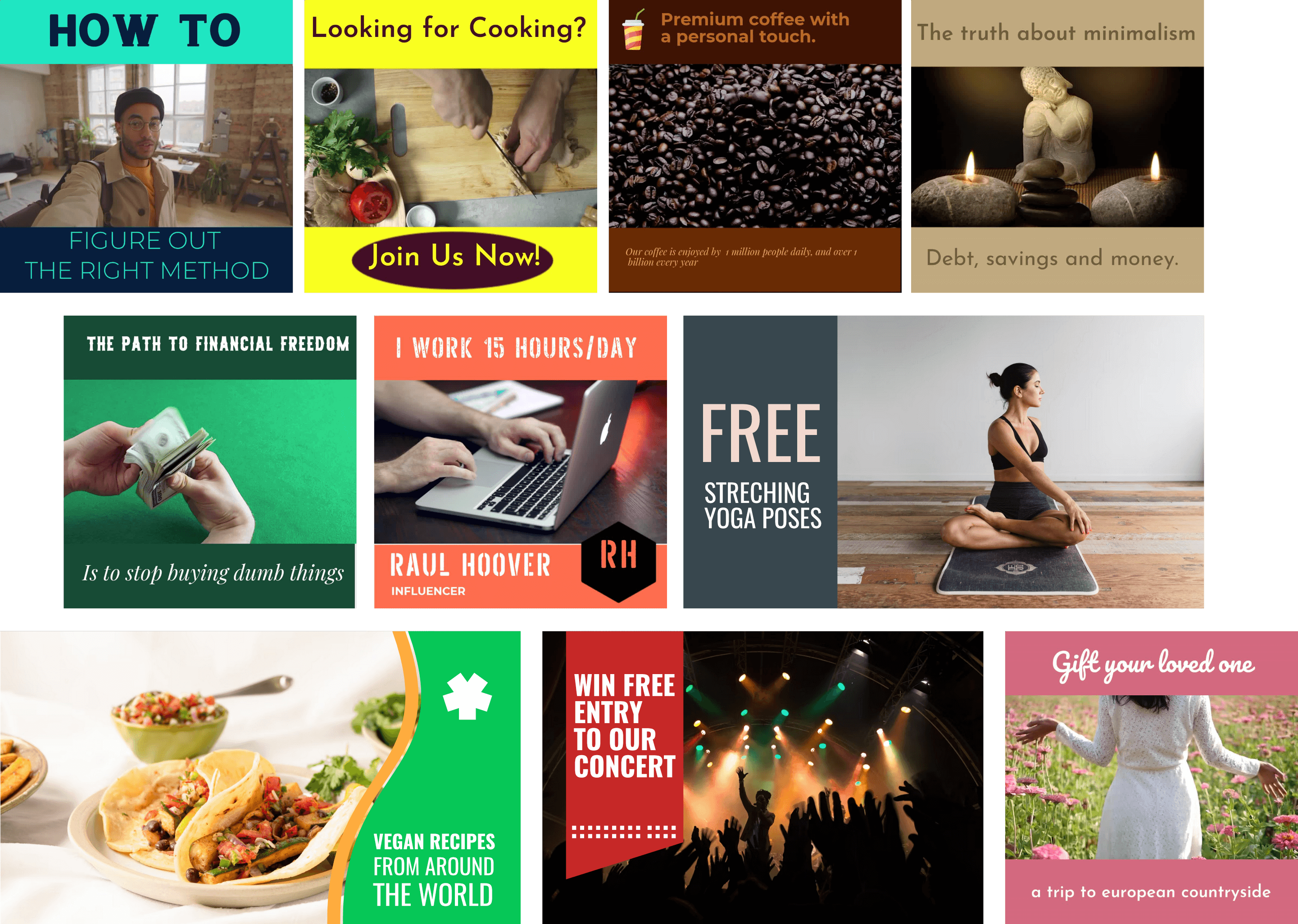 Take a look at some of the videos created using Instawrapper!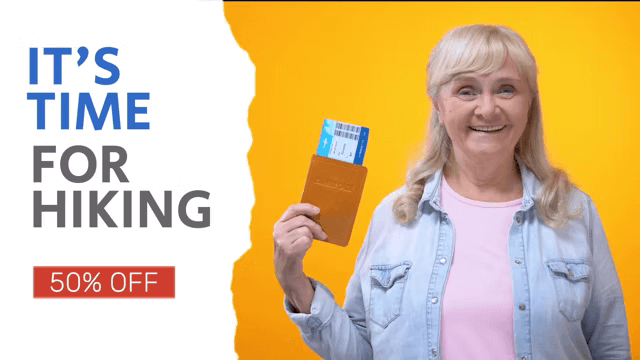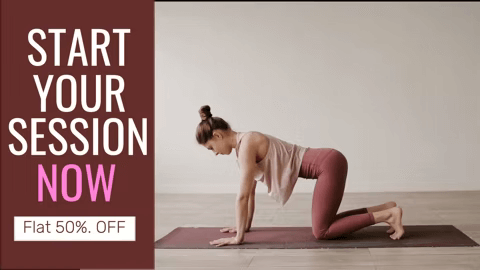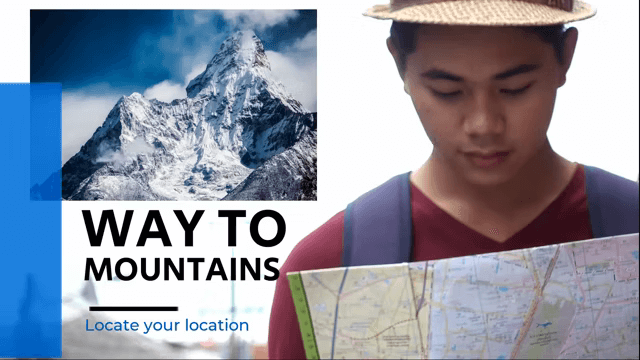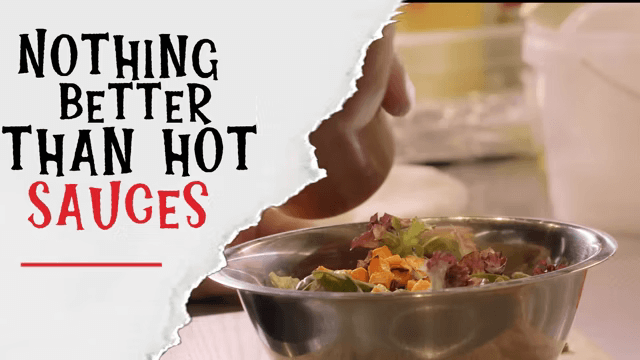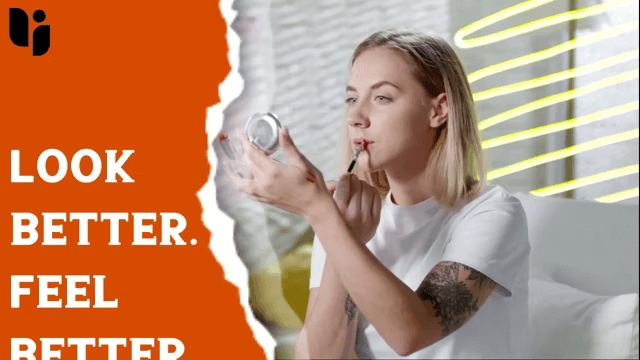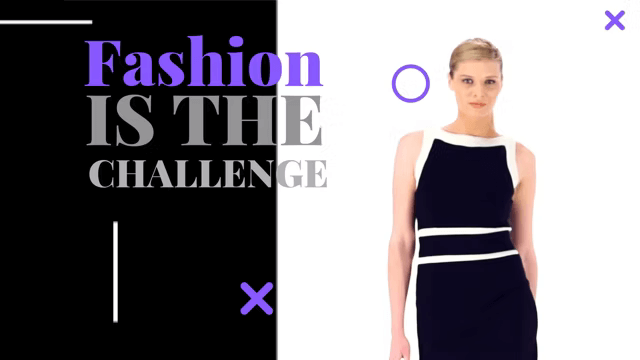 Launch Special Included Commercial License ONLY if you Act Now
All for a LOW ONE-TIME FEE

Instawrapper can be used for any type of videos….

Product Videos

Ecom stores Videos

Social Ad Videos

Affiliate Marketing Videos

Influencer Videos

Speaker Videos

Real Estate Videos

YouTube Videos

Local Business Videos

Review Videos

It is suitable for...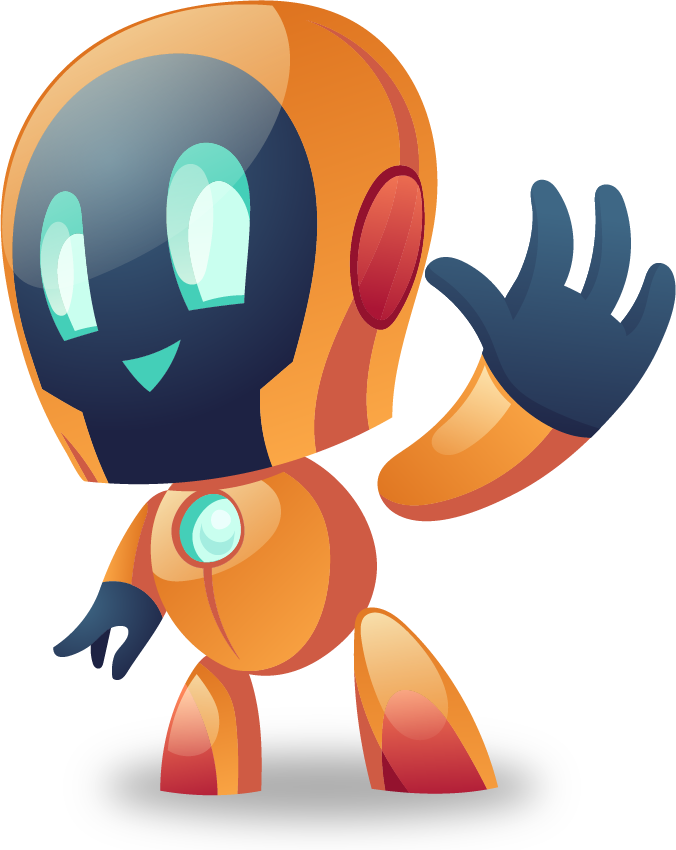 Content Creators

Freelancers

Digital Marketers

Bloggers

Business Owners

Coaches

Local Businesses

YouTubers

Agency owners
Literally anybody who uses videos in their business or for their clients can benefit using Instawrapper!

Everybody wants high-converting influencer-style videos for their business and with Instawrapper you can do just that..

They need exactly what you are offering them...

Plus, this allows you to charge higher prices for your services than you can for "ordinary" video marketing style videos because these are proven to engage, convert, and profit!

You can use Instawrapper to create highly engaging, profit pulling videos in minutes, and know your client will get real results from your work.

This will keep them coming back again and again...
Get Started in 4 Easy Steps
Upload your video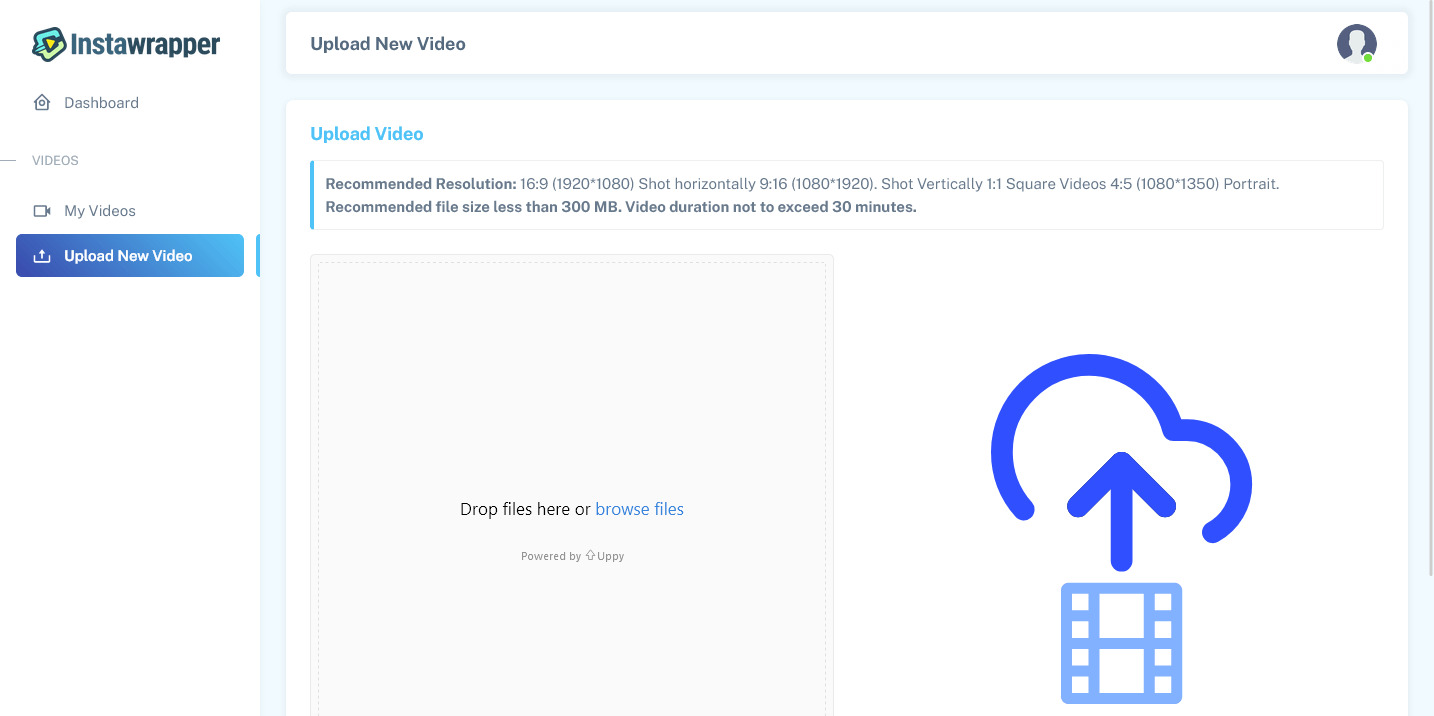 Pick a high converting template and customize.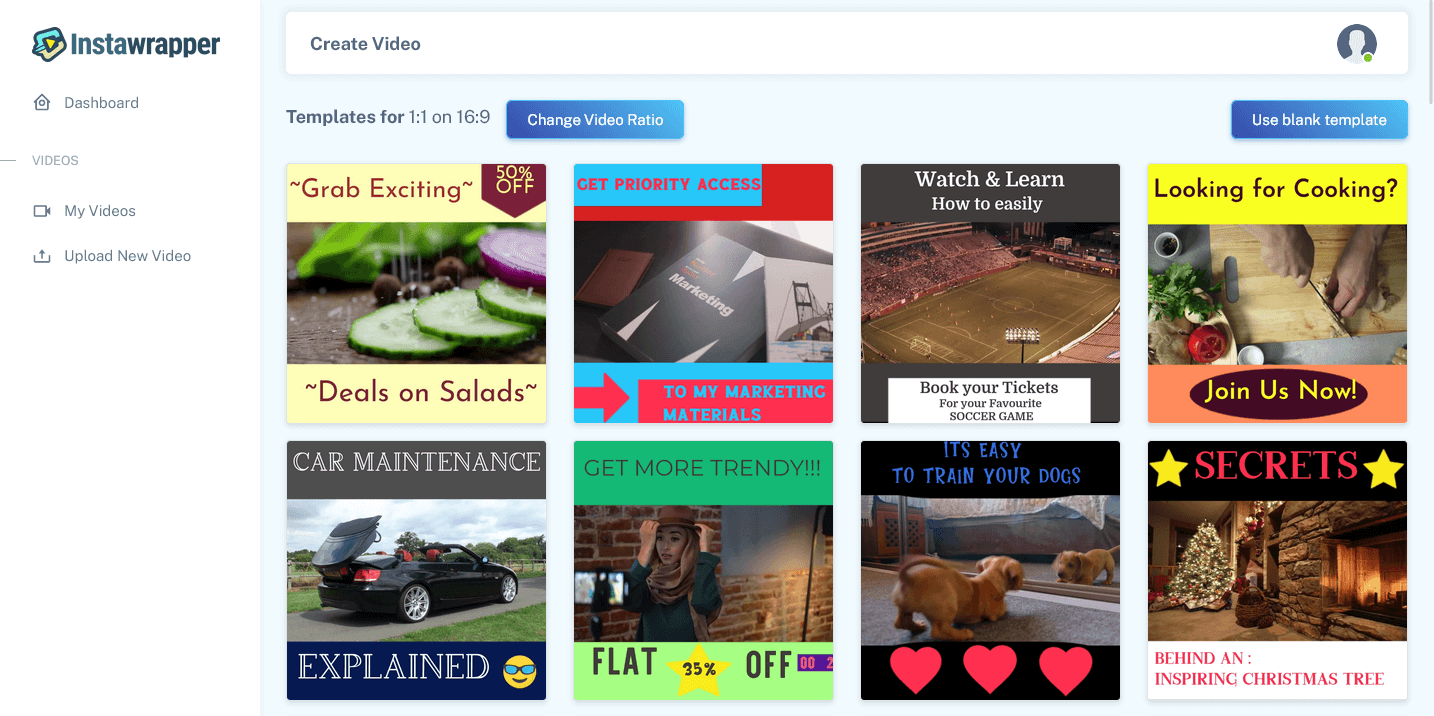 Optionally use the automated captions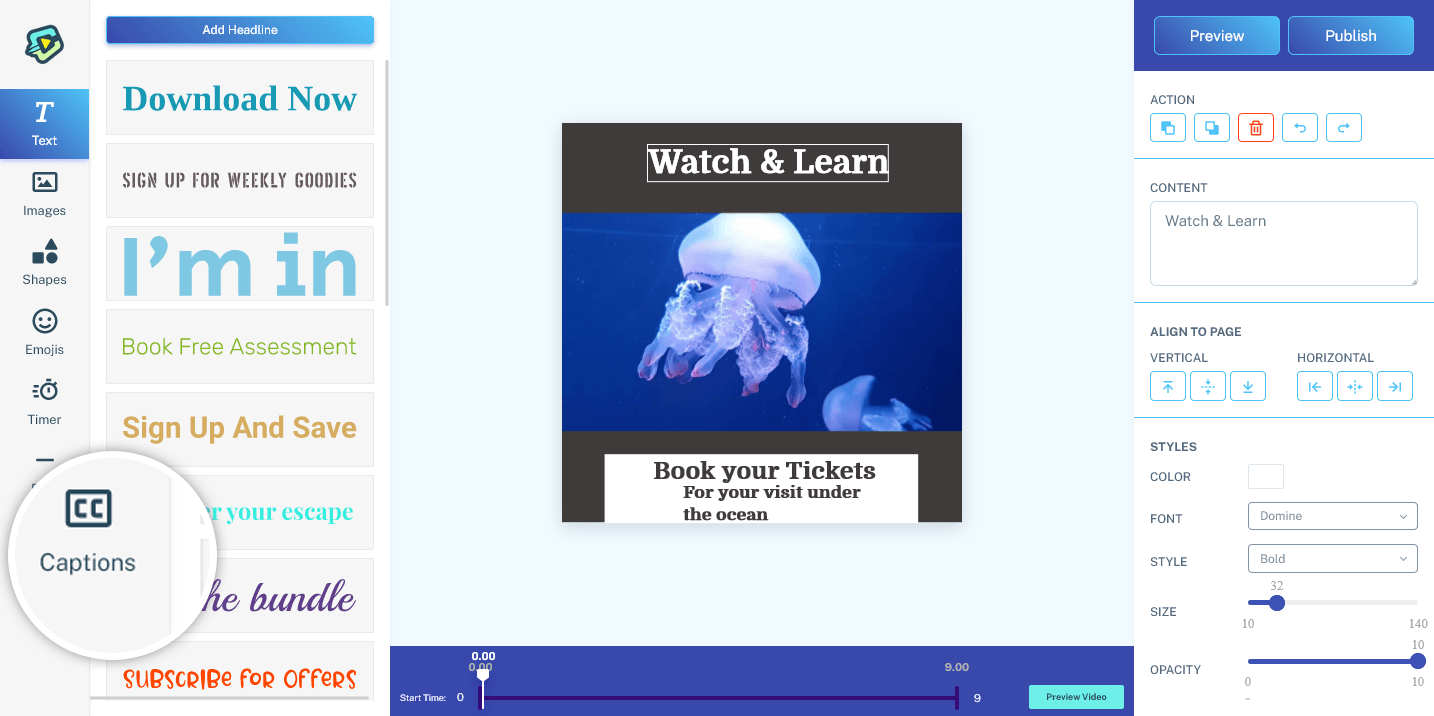 Share Videos & start profiting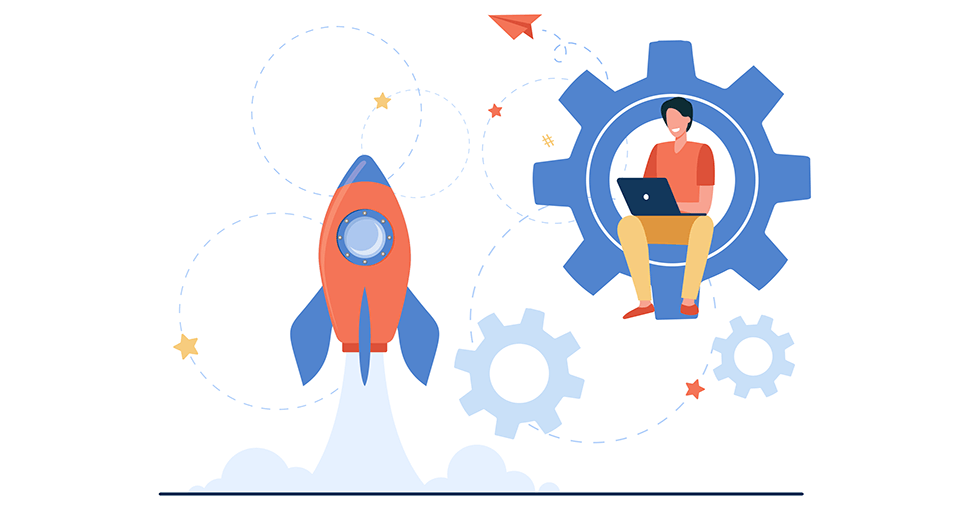 Check all the boxes that other Video Tools didn't help you achieve using Instawrapper & see results like never before…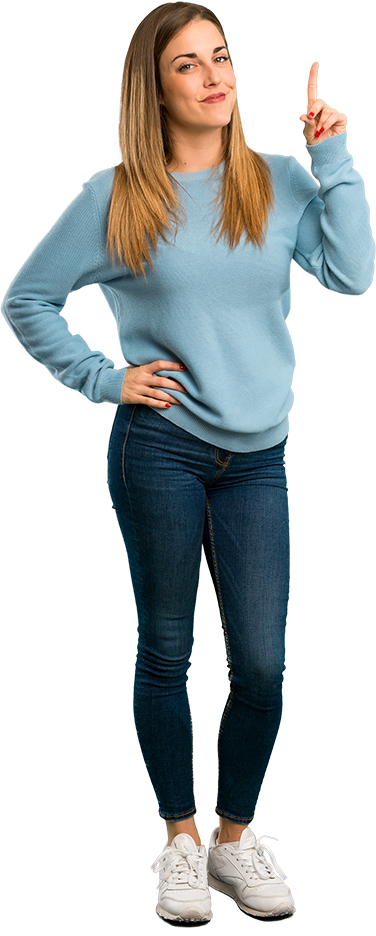 Get More Engagement on any Videos
Convert any video into profit getting videos
Add your Authority branding to your Video
Turn boring videos into attractive videos
Get more leads and sales from the same video content
Skyrocket your conversions
Save time on complicated tools
Bring down your Advertisement costs
You can create highly engaging, profit pulling videos

Proven To Convert in ANY Niche!
Create eye-grabbing videos like
highly profitable authority brands
You've seen top brands raking in huge profits from social media..

Until now you had to have a team to help you create and curate your content to look like a seasoned pro, or you had to be a video expert.

The good news is with Instawrapper that is no longer the case - you can make videos like this in minutes..

...and, clients are willing to pay handsome fees to get this done.

Just look at how the top influencers are using these and then look at smaller influences who aren't there yet..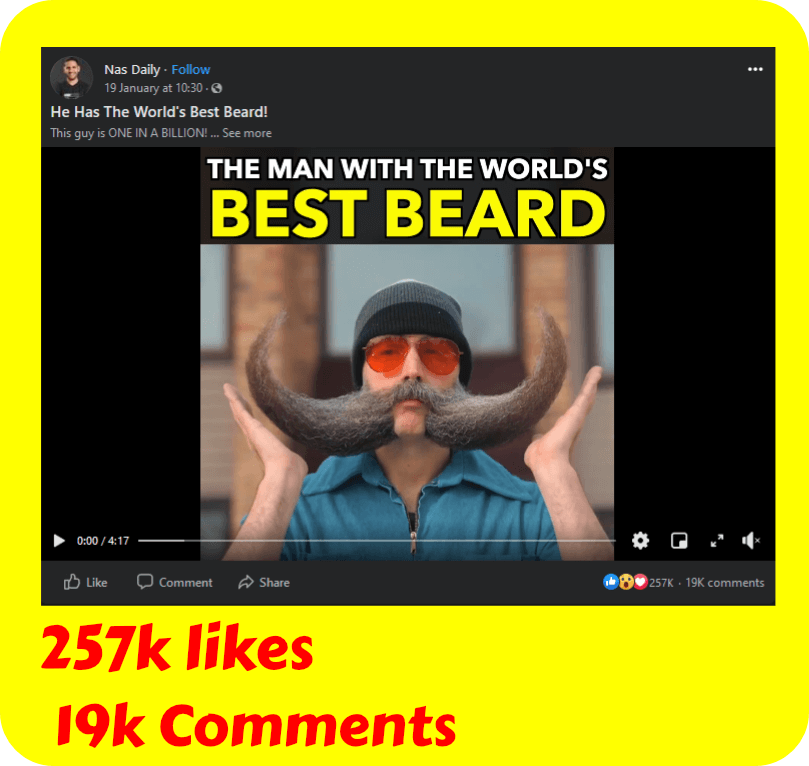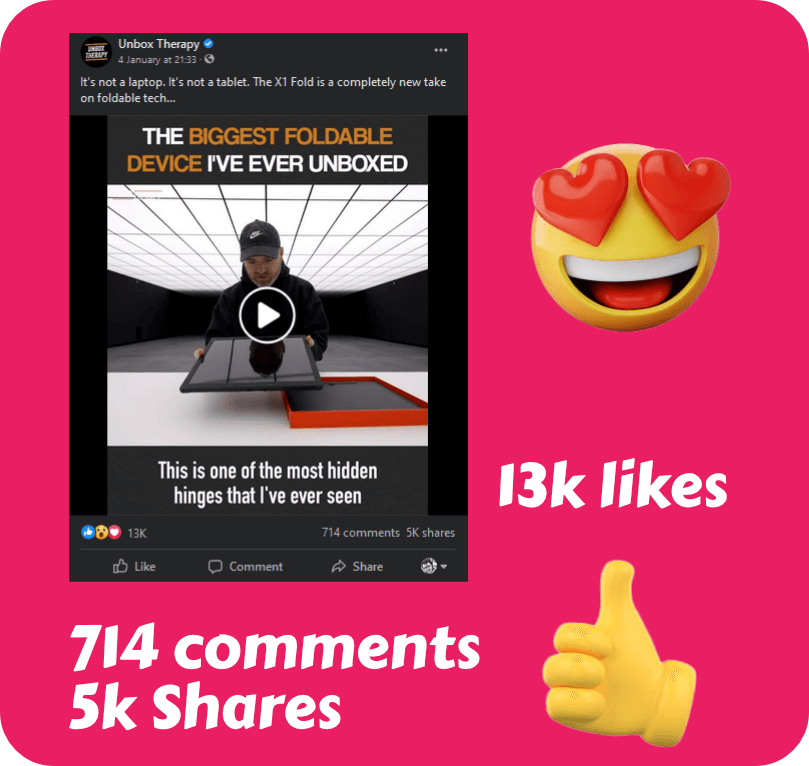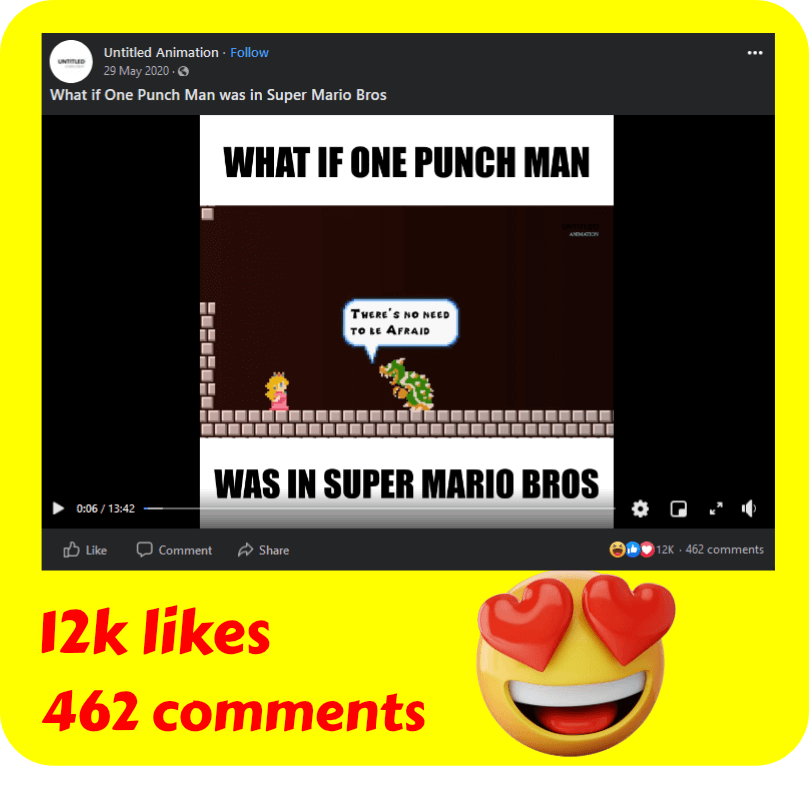 These Views, Engagement, Comments and shares
is what small businesses are craving for…
Now look at these local businesses struggling to get attention engagement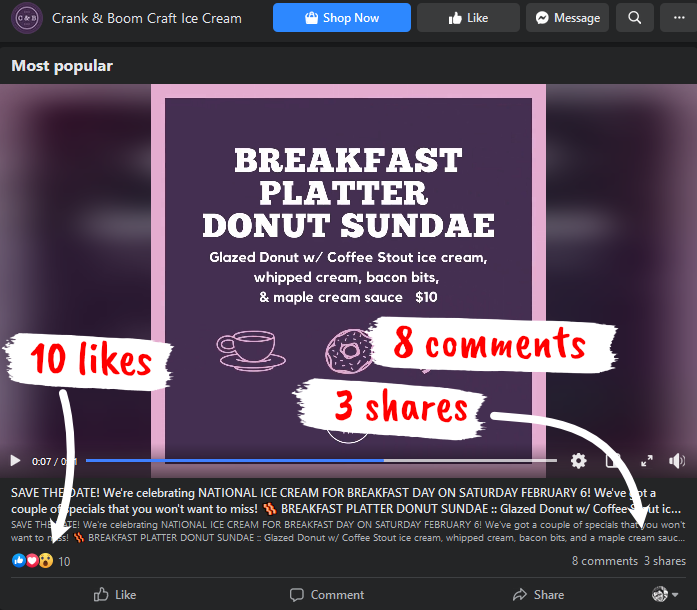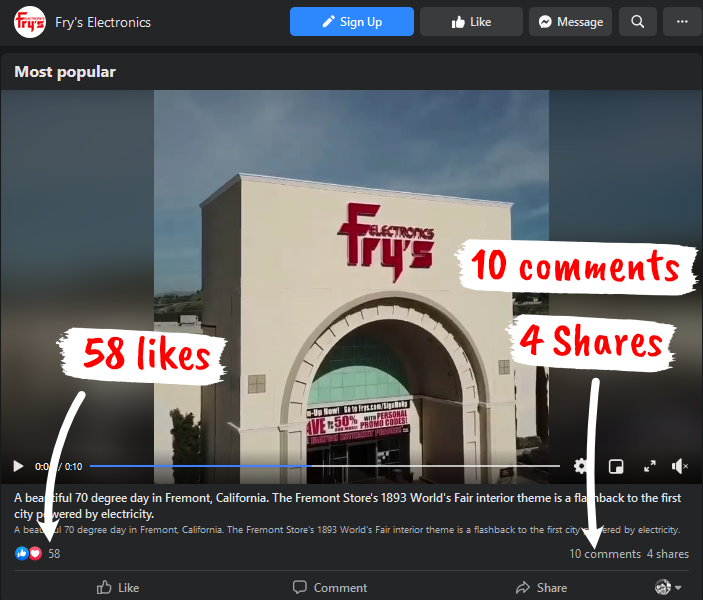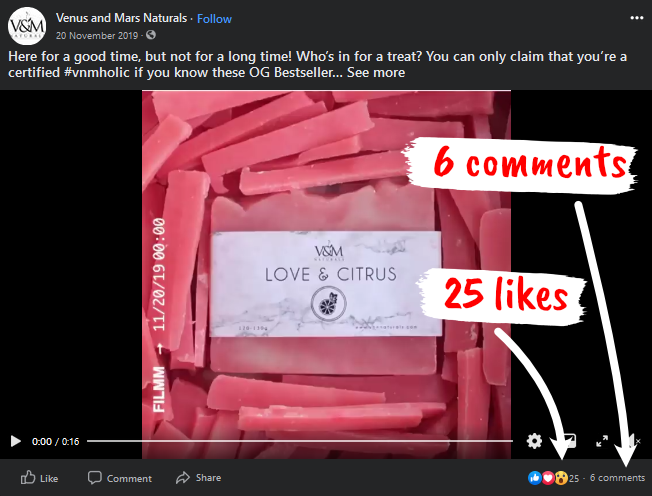 The above local businesses are your potential customers and there are a ton of them…
You can easily sell Instawrapper Style videos to these Businesses crying for attention…
Take a look at some more gorgeous templates
that we have inside Instawrapper..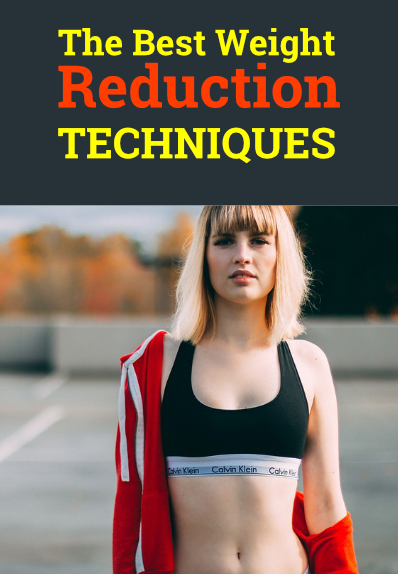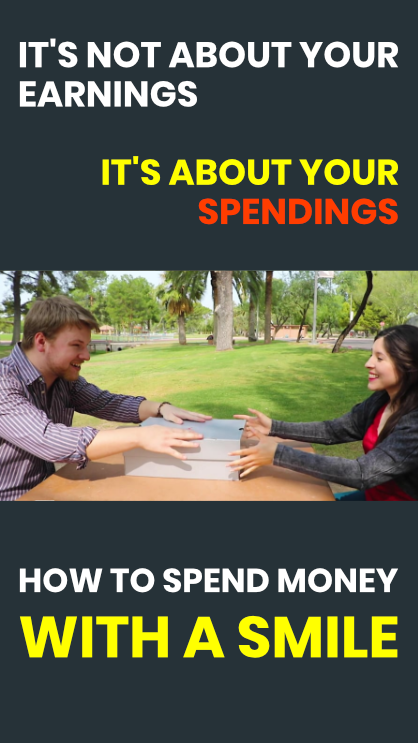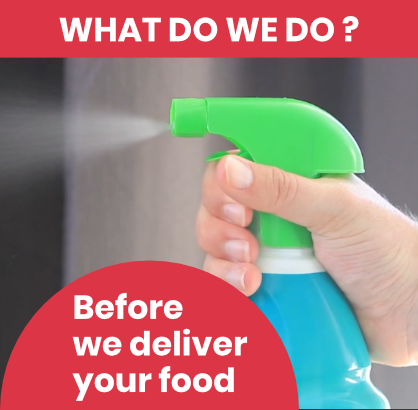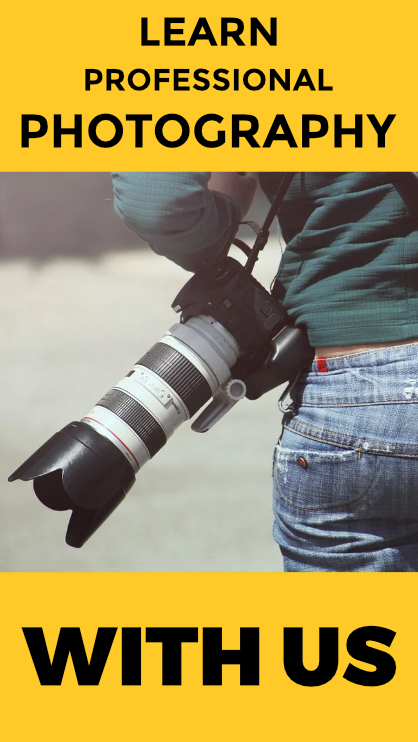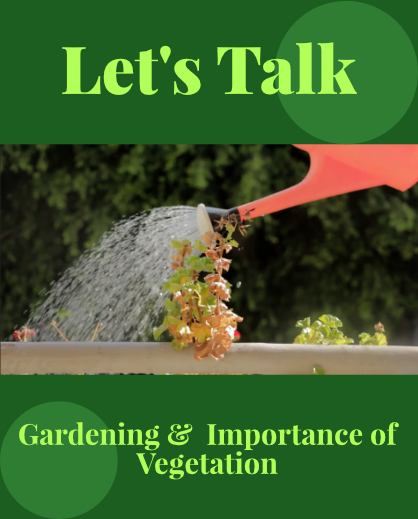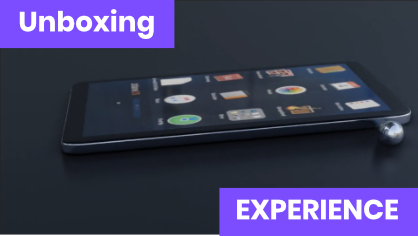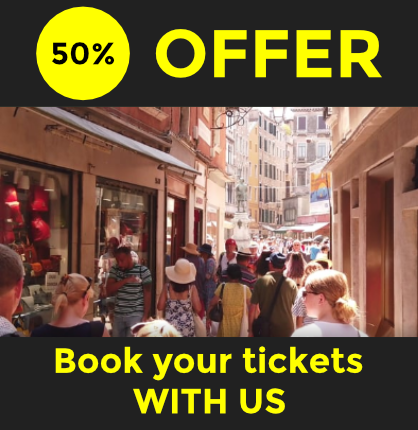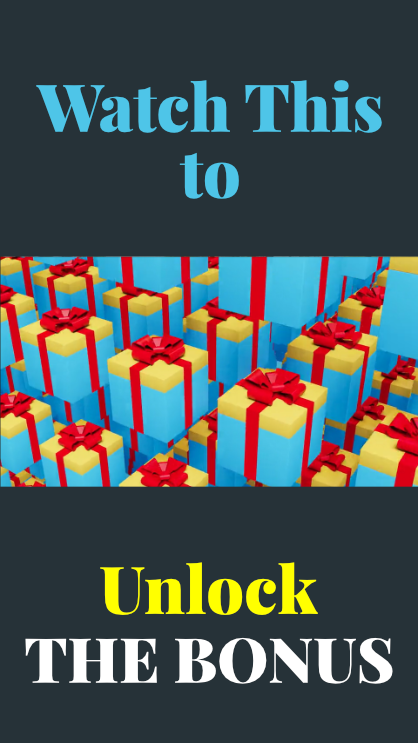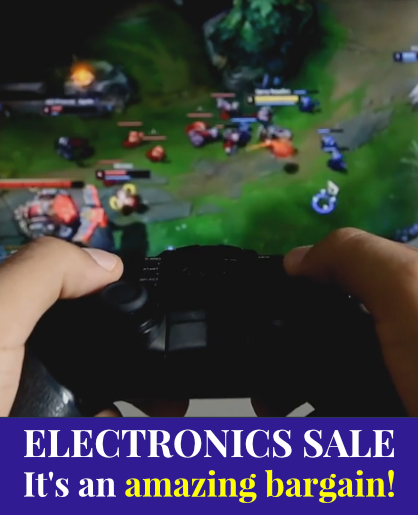 If you'd noticed.. Instawrapper includes templates in every possible Aspect Ratio that you'll need to create videos…

You want square videos for Instagram.. We got you..

You want landscape videos (9:16) for YouTube, we've got you that as well..

Simply pick a template, drag your client's videos, customize and profit!

It's that easy!!

Launch Special Included Commercial License ONLY if you Act Now
All for a LOW ONE-TIME FEE

HEY, HOW DO I PROFIT
FROM Instawrapper?
One thing we know is the hyper engaging, profit pulling videos created by Instawrapper are going to convert, and they will catch the eye of your prospects wanting to know how to use the same type of videos in their business.

They know their customers will love these types of videos as much as they do, and that they will convert.

You know they are already pre-sold.

Now, you just need a way to get your videos in front of the customers, and we're going to show you exactly how to do just that. 😃
1.) Be a Local Market SuperHero
Right now, more than ever local businesses need YOUR help. They need to grab attention and ring the register. Period.

This is where Instawrapper comes in, and you can create these profitable videos that will ring their register and make a MASSIVE difference in their business bottom line.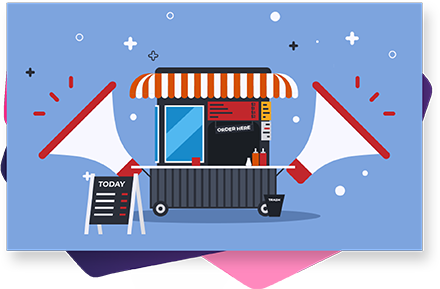 Simply reach out to the local restaurants, salons, dentists, gyms, etc & show them sample videos from your portfolio, and ask them if they have a video you can optimize as an example.

Once they see the difference not only in how it looks, but in how it performs this is a great way to not only get video clients, but to sell them more of your marketing services so you can land clients that bring in long term cash flow.

It's the perfect foot in the door to sell them more of your services!
2.) Hire Section Inside Craiglist & Warrior Forum (and other forums)
Hundreds of jobs are posted daily on platforms like craiglist & forums where buyers are ready to pay you immediately for your services.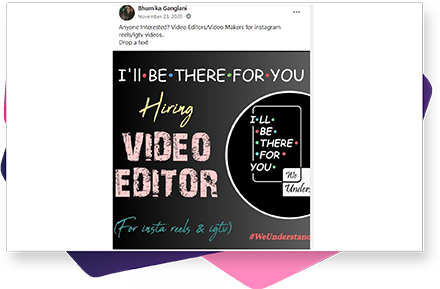 3.) Show Off Your Videos On:
Facebook Groups
Pinterest
Slideshare
Reddit
Thousands of business owners with ready wallets are looking for serious help with their business.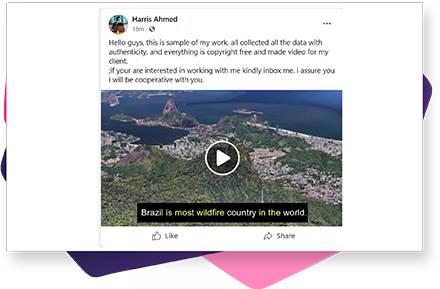 4.) Start selling gigs on Fiverr/Upwork.
Both of these sites are flooded with business owners that need video marketing help. Simply list your service, build a small portfolio of examples, and have orders coming in.

Plus, these are easy to fulfill as the Instawrapper app handles all the 'work' for you, so you can turn projects around in minutes, and get paid!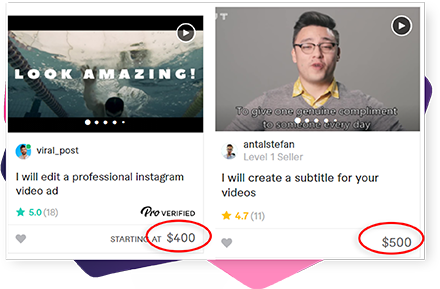 5.) Sell using MarketPresso
You already know the perks of having your own dedicated marketplace to sell your services. You can create an exclusive marketplace inside MarketPresso to sell Instawrapper Services without any competition and without having to pay commissions to any middleman. Be it Wrapper service, Captioning service or video repurposing service, you can be your own boss by listing your services inside your dedicated marketplace in Marketpresso!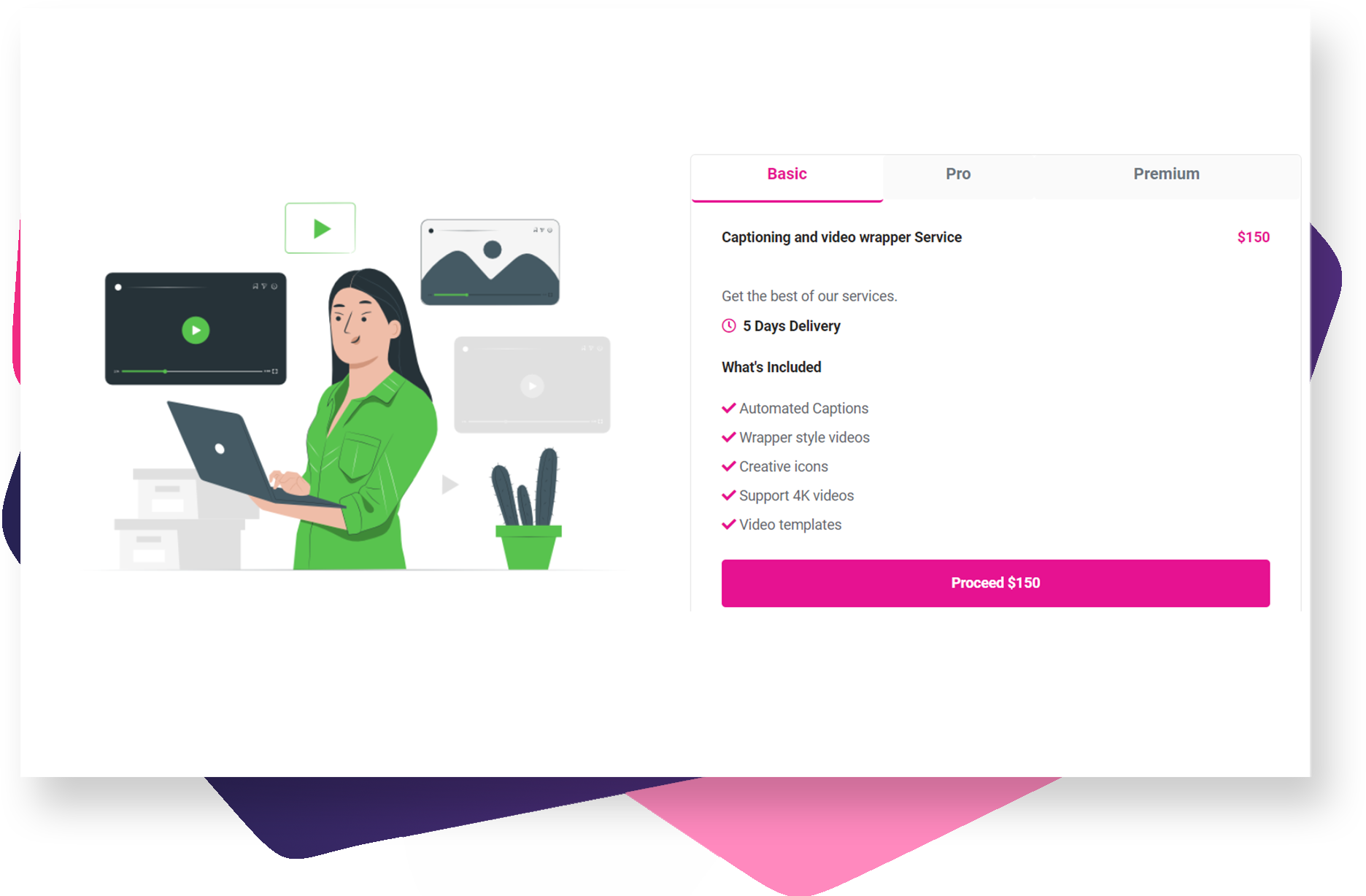 Case Study
How Rahul Used 1 Ad Video And This Secret Tactic To Absolutely Pack His Webinars..
Let me show you an ad right now...take a look at it on the right.

Do you see it?

You might think it looks like a regular FB ad, but it's hiding a secret.

In fact, this one secret Rahul used to absolutely pack his webinars.

Not just once, not twice, but virtually anytime he wanted as easy as flipping a "hidden switch" that got his market glued to their seats, hanging on his every word, and packing out his webinars like clock work.

In fact, this "hidden switch" is right there inside every FB ads account.

More on that in just a bit..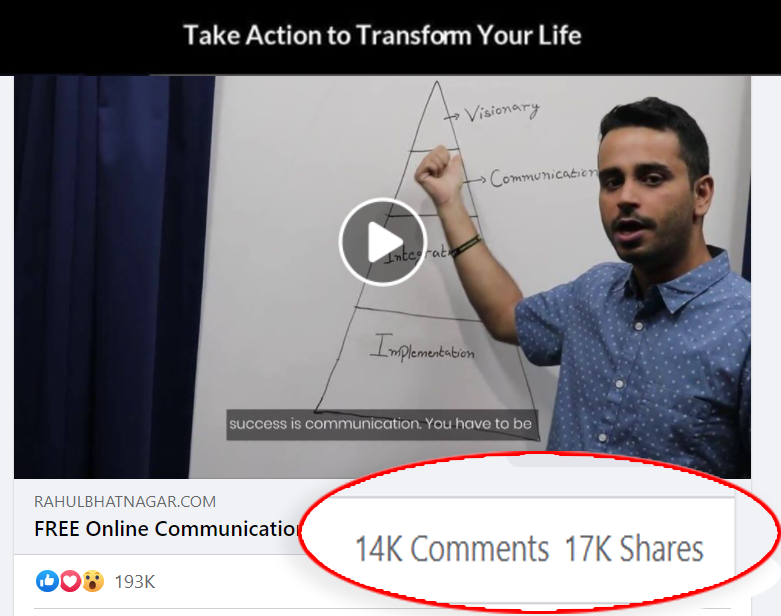 Have you ever heard of "The Invisible List"?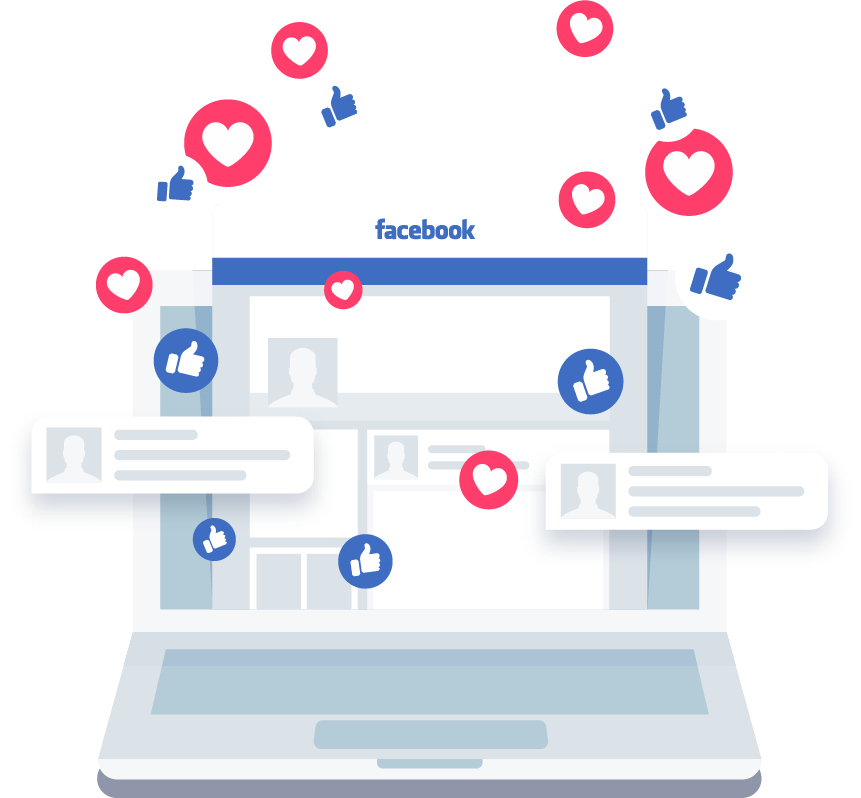 That's what we call it, but I want you to take a close look.

Do you see his ad with the people who like, comment, and engage?

This is what is silently, methodically, consistently building his "Invisible List" that churns out massive webinars and profits for him..

Because every time someone engages - you can retarget them for 180 days.

If they watch your video for 3 seconds - you can retarget them for 180 days, too.

You can run ads to them for leads, sell them products, or messenger ads to get them to engage.

If you do your targeting right, and have a proven ad that can convert in can pull it profits for you daily..
But, the challenge is most marketers get this wrong, and they are left with an audience that just doesn't care.

Rahul, originally, had a similar problem.

When he was running "traditional ads" - he got "traditional" results, and was left confused.

When he made the one switch to creating "Instawrapper" style videos..

It created a MASSIVE shift in his business and he went on to become a 8 figures International Business Coach!
Launch Special Included Commercial License ONLY if you Act Now
All for a LOW ONE-TIME FEE

Take a look at the first-to-market features inside Instawrapper
Feature #1
Create unlimited attention Grabbing Videos
Create unlimited attention grabbing videos for you or your clients.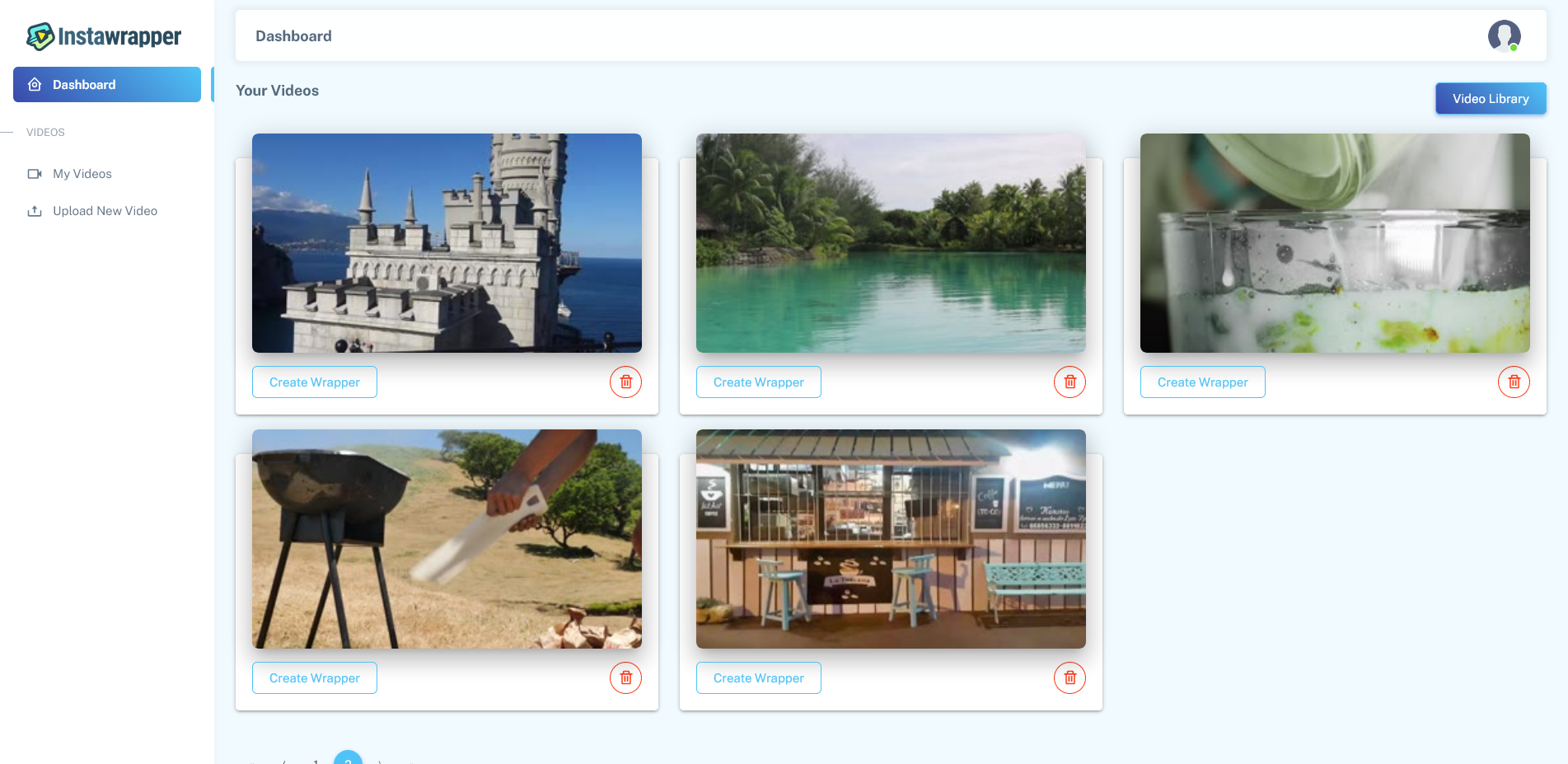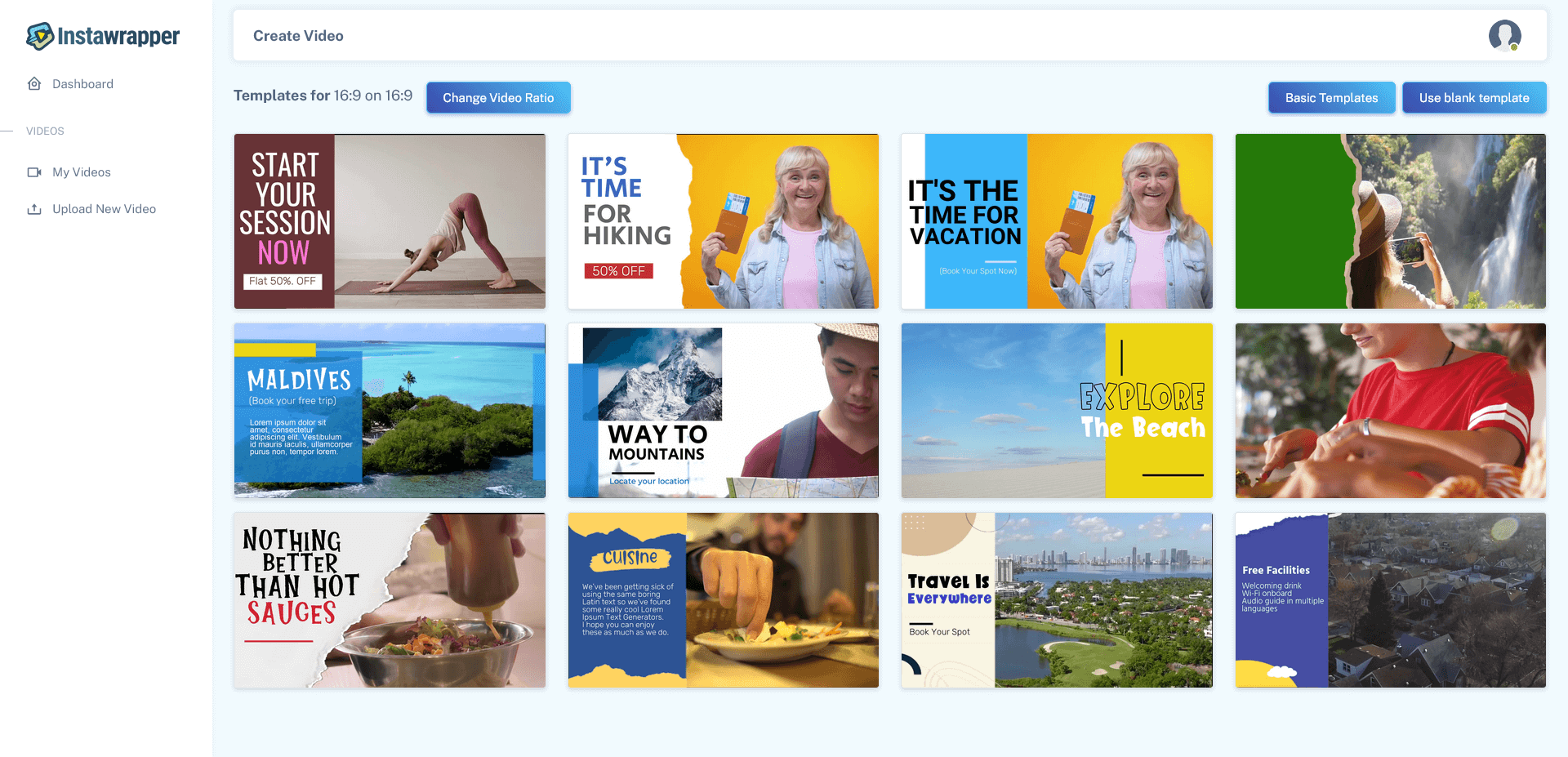 Feature #2
50 Hand Crafted Templates
We've had our professional design team create 50 beautiful, easy to use templates that are personally designed in house that give you a huge time advantage in creating videos either for your business or clients.
Feature #3
Multiple Layouts
Create Videos in any configuration. We've multiple preset layouts and templates in each type to choose from! Covers every possible video dimension you would ever want to create!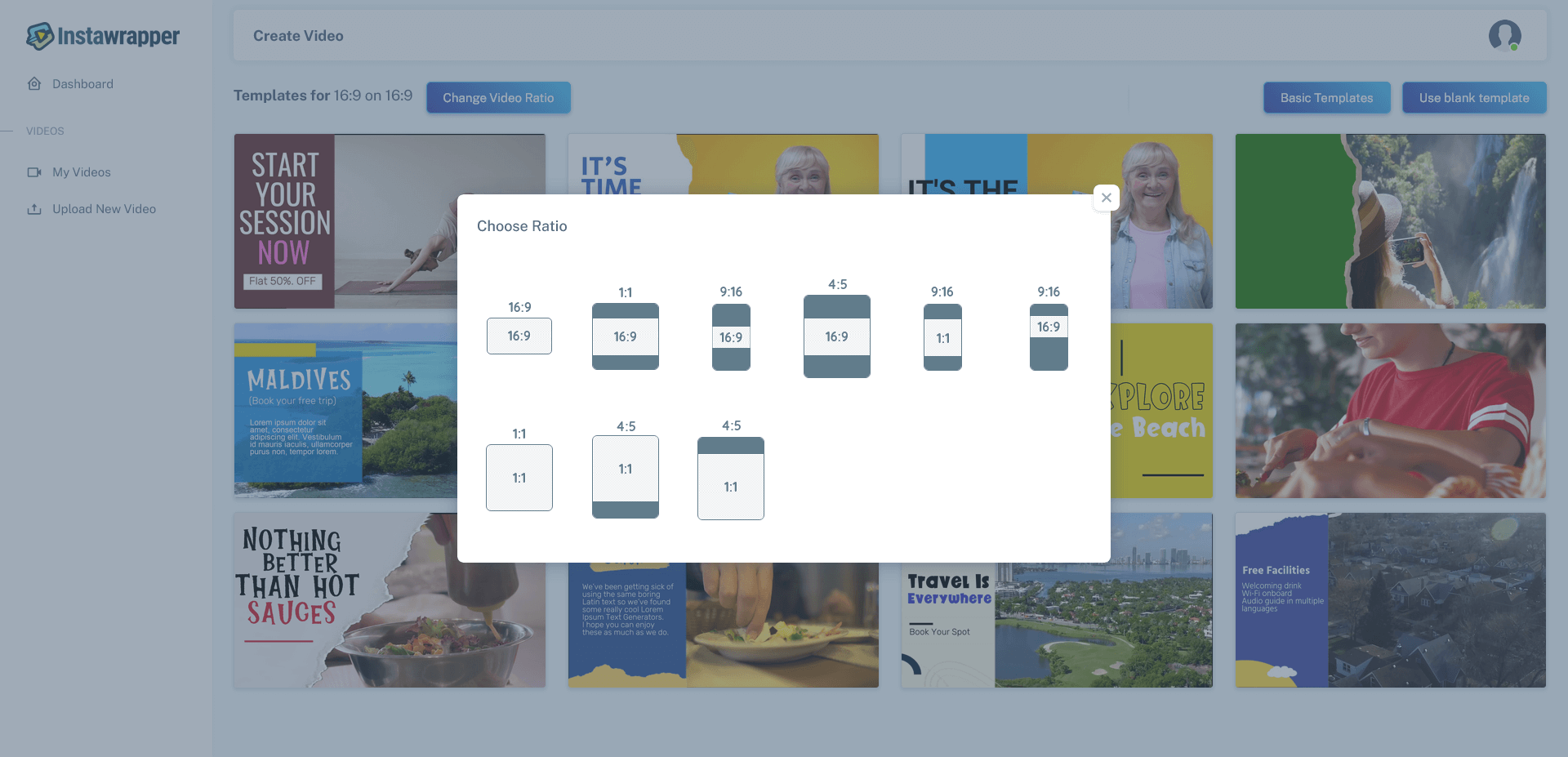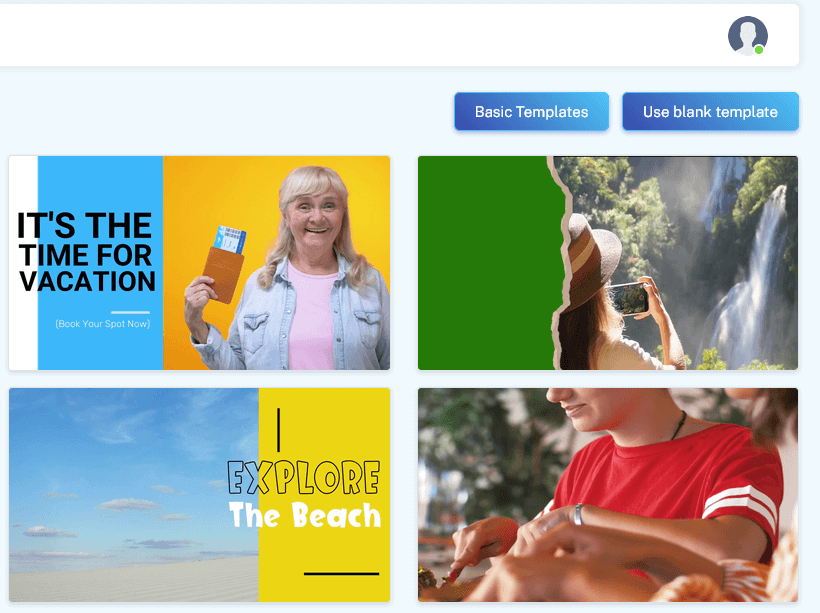 Feature #4
Create Video From Scratch
Simply upload your video. Choose the template. Place the text. You can then use the timeline editor which allows you to place Gifs, Emojis, shapes, images, or any texts to appear at any particular point in the video.

Preview it - when it looks awesome click render. You can also add automated caption, and render again.

It's as simple as point and click.
Feature #5
Automated Captions & Full Captioning Support
Not only can you get automated captions for your videos, but you can also edit captions and even reach audiences who are watching your videos on mute.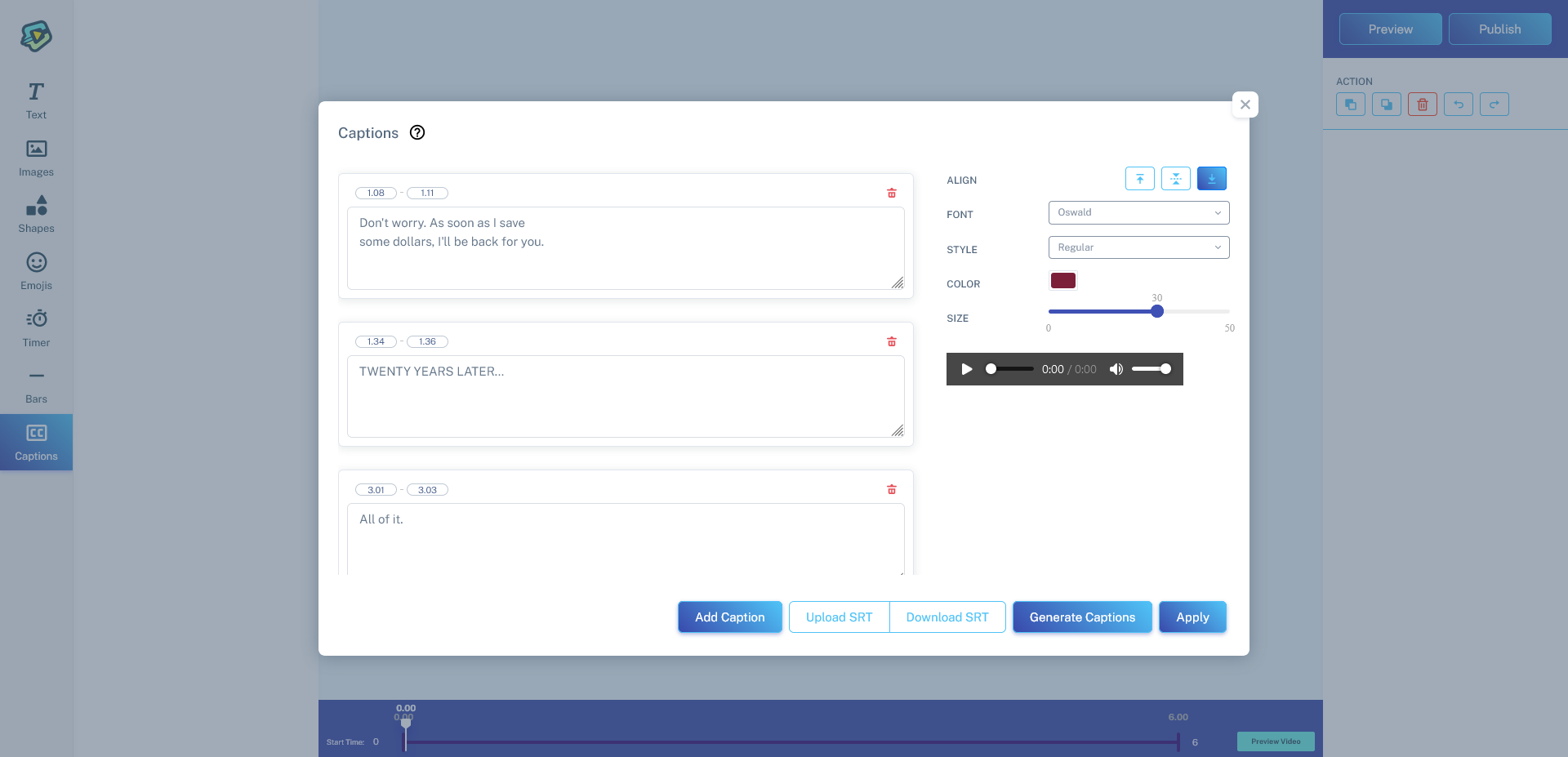 Feature #6
Upload Captions in ANY language
You are free to upload captions in ANY language by importing your .srt file into Instawrapper! This makes it easy to take your message global or to serve clients around the world.
Feature #7
Header & Footer Wrapper
Easily add "Wrappers" to the header and footer of your videos in just a few clicks of your mouse.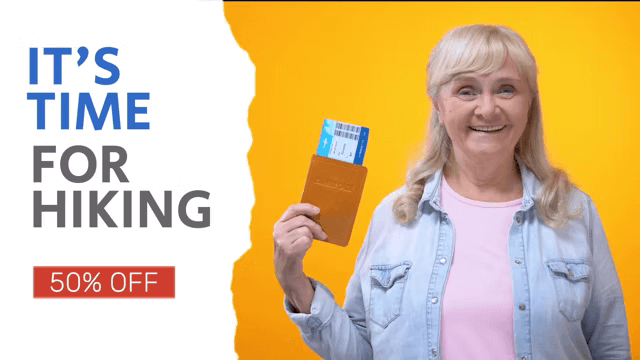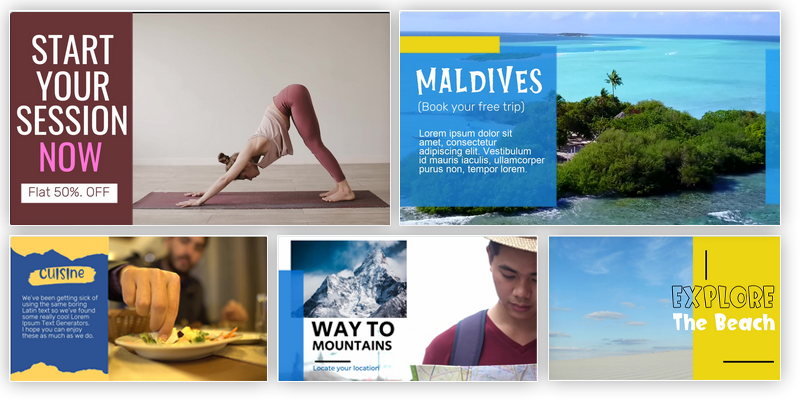 Feature #8
Left & Right Wrappers
Let's spice up things a little bit.. You can now even add wrappers to the left and right of your videos and we have a huge selection of templates for the left & right wrappers as well..
Feature #9
Video of any length / No time Restrictions.
We don't limit you to "time restrictions". Your video can be as long as needed to captivate your audience and get them to take action.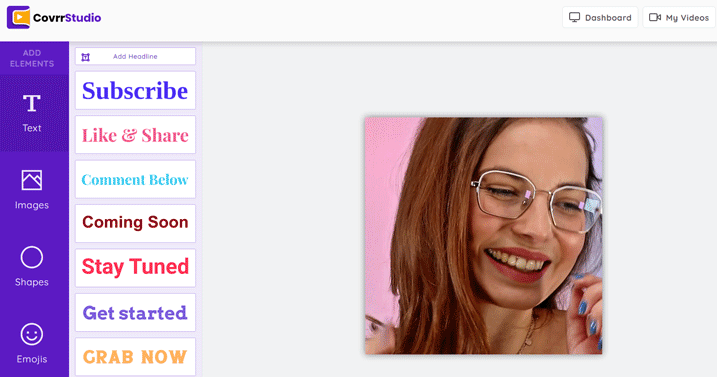 Feature #9
Customize with your own branding and personality…
You can add your own branding with your own logo, shapes, images, gifs, watermarks and emojis.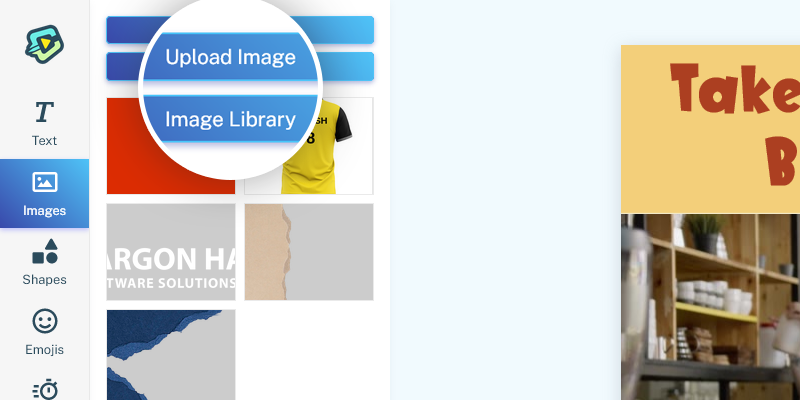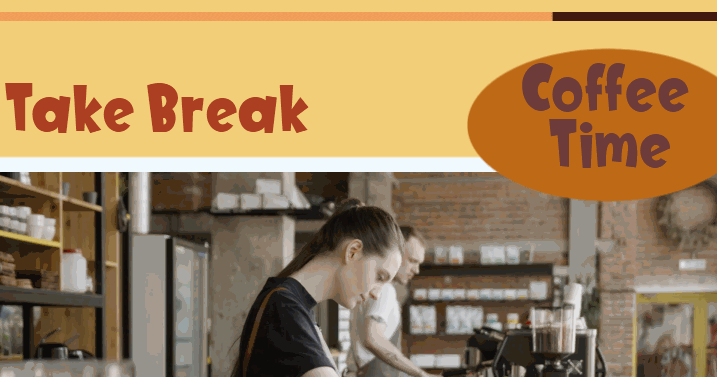 Feature #10
Video Progress Bar
You've seen the biggest names in marketing use these, and you can add the exact same features to your videos.

This has been proven to dramatically improve conversion rates.
Feature #11
Add Countdown Timers To Your Videos
You can add customized countdown timers to your video to show both how much time is left in your video and add a sense of urgency.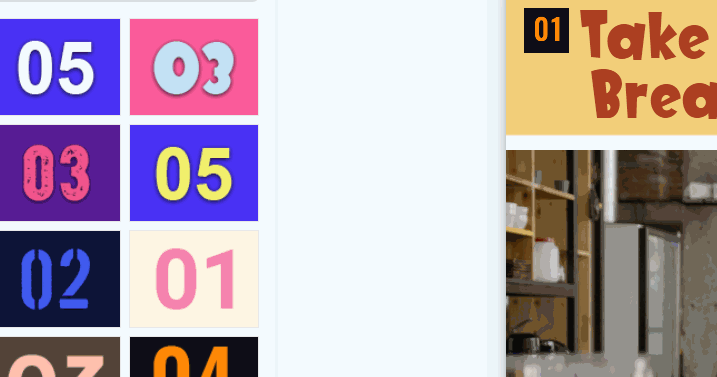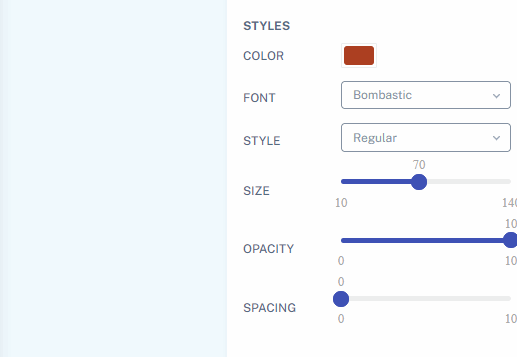 Feature #12
50 Top Notch Fonts Built-in.
We know that you need fonts that will catch their eye so we've built in 50 top-notch fonts you can use.
Feature #13
Customize Videos withShapes, Emojis, Images, GIFs.
You can add customizations to add personality, callouts, or to help add emphasis to your message.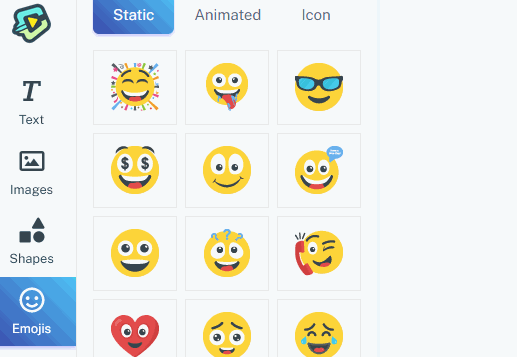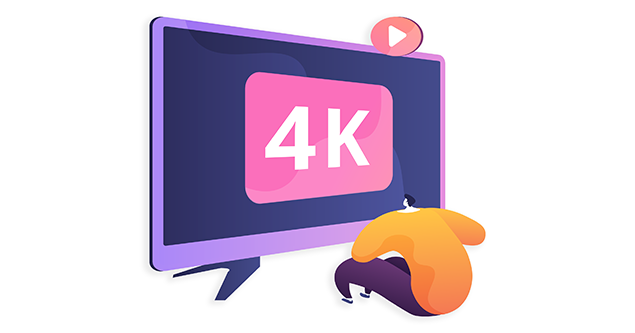 Feature #14
Export Video Up to 4K
High quality video is essential, and when you export your video you can in HD of up to 4K so your clients will know that you are at the top of your game.
Feature #15
Millions of Stock Footages / Stock Images.
We give you access to MILLIONS of Stock Footages and Stock Images you can use. This alone makes it worth the price!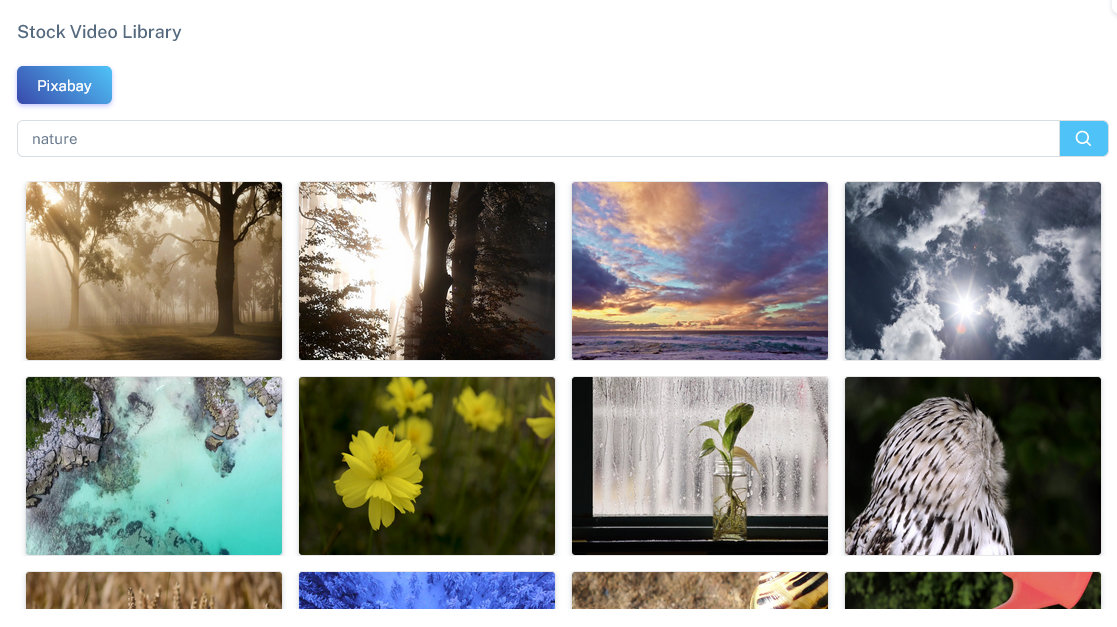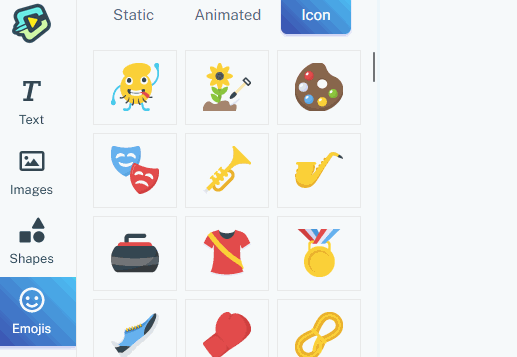 Feature #16
100+ Icons You Can Use.
We have included 100+ Icons you can use to customize your video.
Feature #17
Preview Before Rendering.
You can see what your video will look like before you render, so it makes it a smooth process to edit your video right to the point it's perfect and ready to render.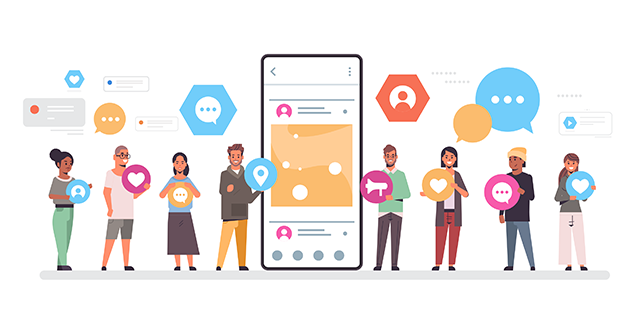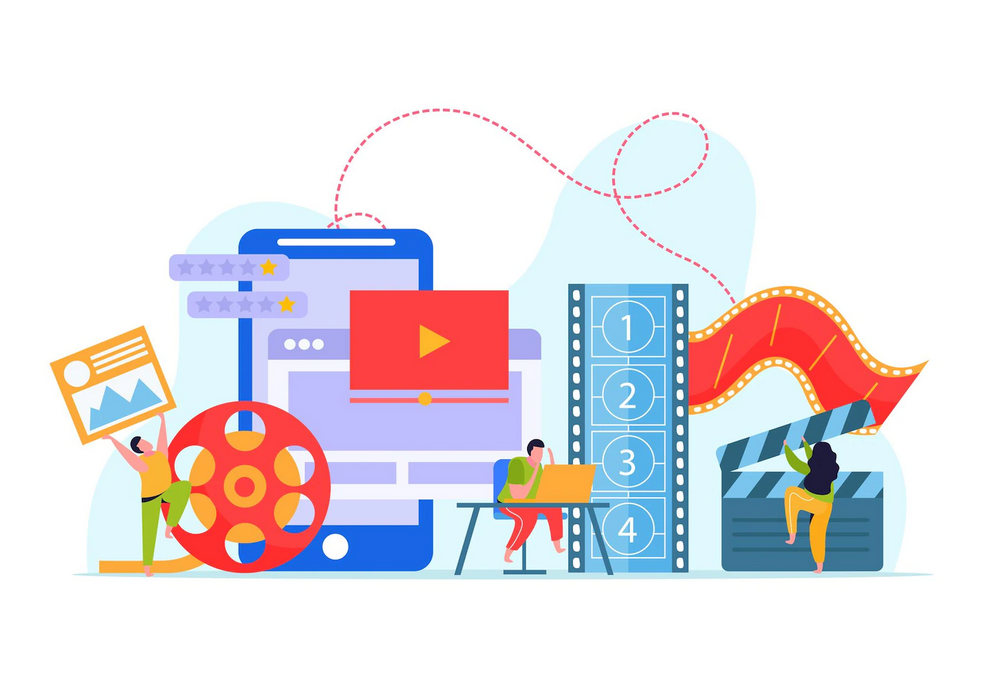 Feature #18
Timeline Editor
Add any item at any point of time in the video and make it scream for attention
Feature #19
1GB Internal Storage and unlimited external storage
Insta Wrapper comes with 1 GB internal storage for the videos your create. But if you need more storage you can connect your Amazon S3, Dropbox, G Drive & Vimeo and store as many videos as you want.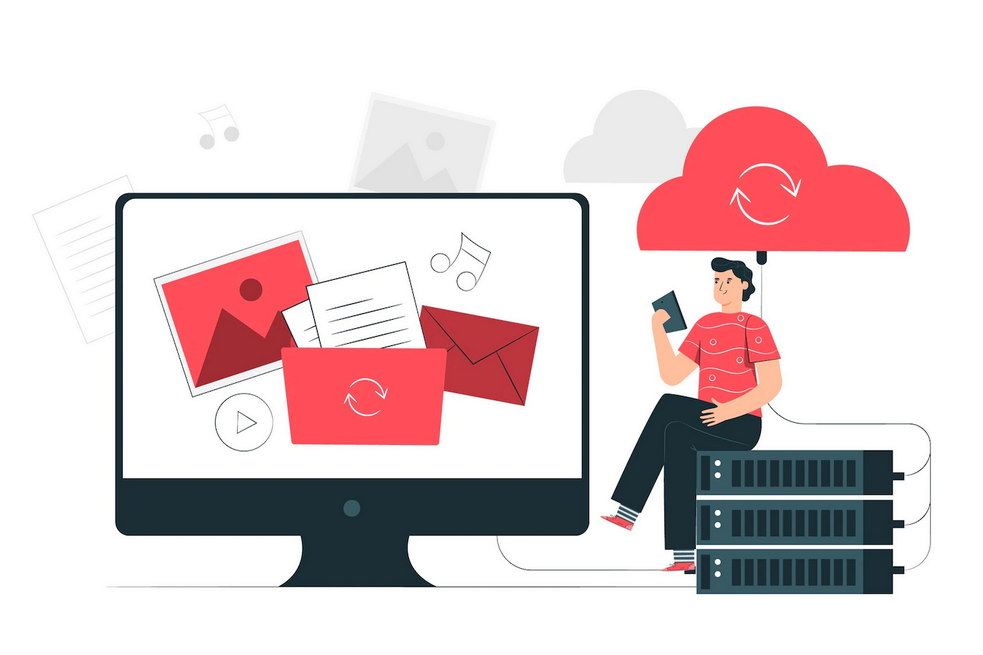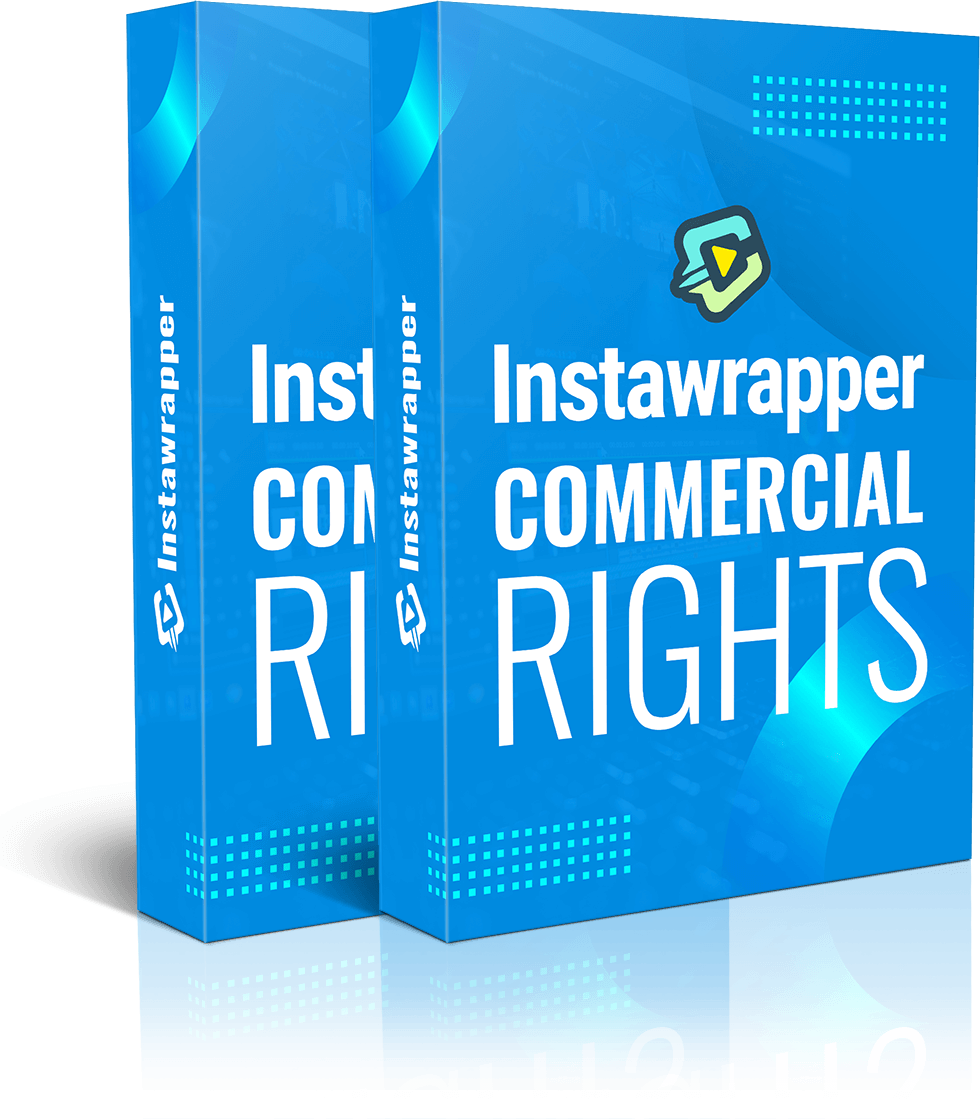 Feature #20
Included Commercial Rights
With InstaWrapper you can create wrapped videos not just for your own business.. YES! You get an included commercial license only during this launch special to use InstaWrapper for other Businesses. Meaning you can now create & sell InstaWrapper Style Videos to other Businesses for massive profits.
More Professional features that you will unlock today!
Feature #21
Create & save your own Template
You aren't just limited to the templates we provide.. You can create, customize, and save your own templates, so they can be at your fingertips ready to deploy in seconds and easily reuse for any project!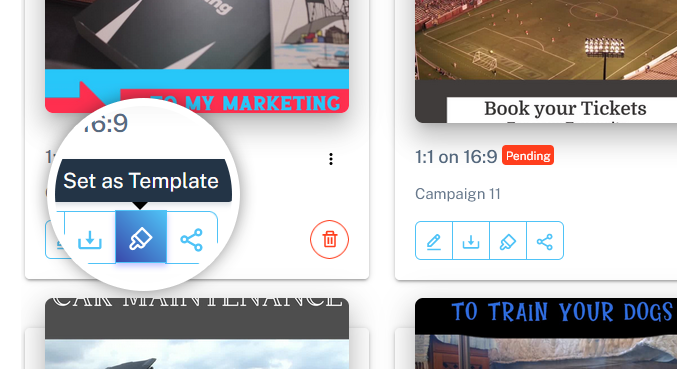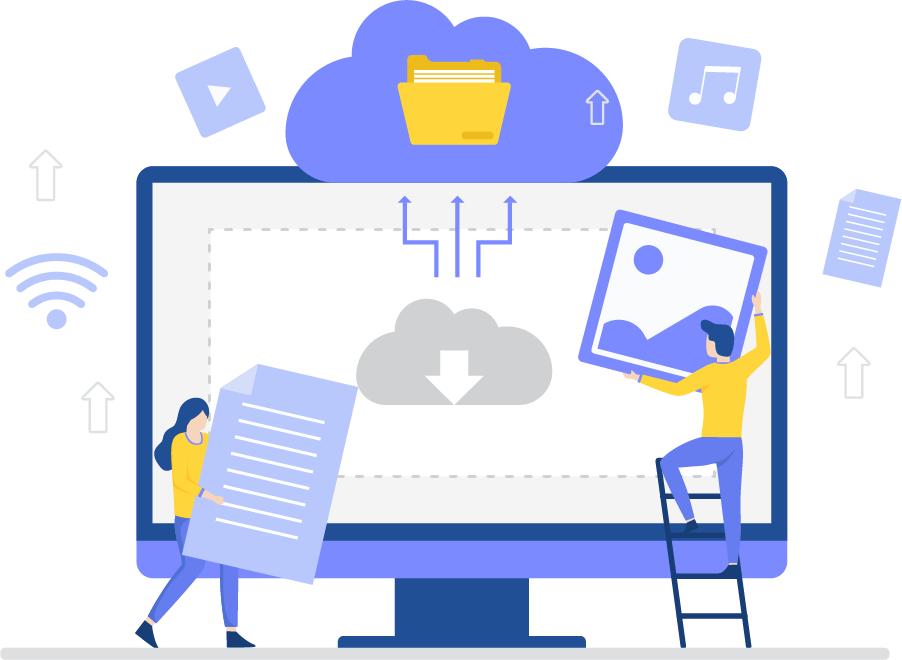 Feature #22
Download Captions & use in Website/Blog
You can directly download the captions provided, then use them for your website, blog, or anything else. This allows you to take your video content, and repurpose it on your site, social media post, Medium articles, or to use in emails to your list.
Feature #23
Clone Campaigns
You can clone, edit, tweak campaigns, so if you are using the same theme - this makes it easy to use, and deploy saving you time and getting your content to your audience faster than ever!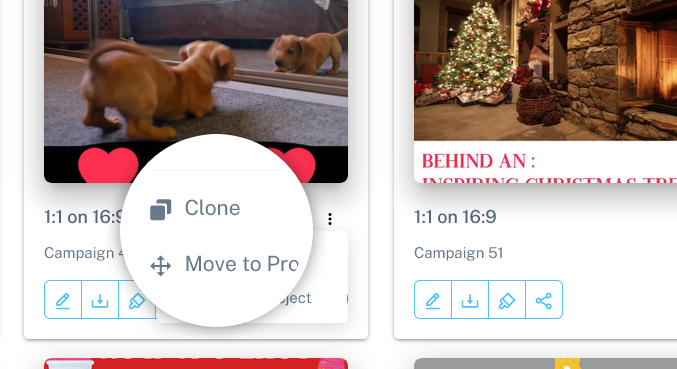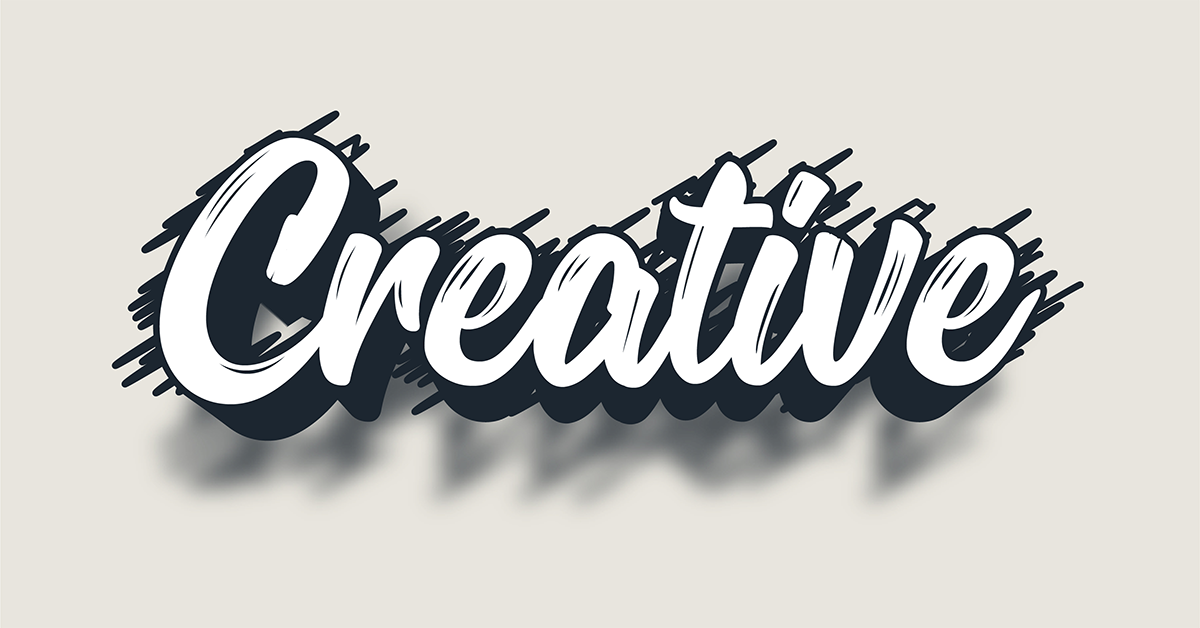 Feature #24
Custom Font Uploads
Like any font ? Get in touch with us and we'll get it added inside InstaWrapper! You can add up to 50 custom fonts
Feature #25
Add VA's or collaborate with your Team members (10)
You can add your designers or virtual assistants as well, so that you can have them handle projects for you or even oversee your design team. You can add up to 10 team members, so everyone can be on the same page taking care of your designs or your new clients! You can even assign specific projects to certain Team members and make it easier for you..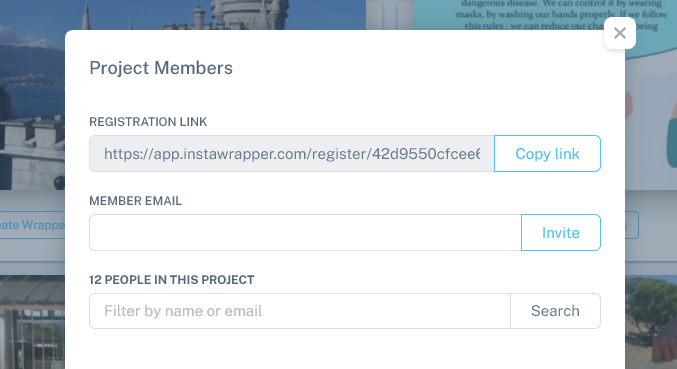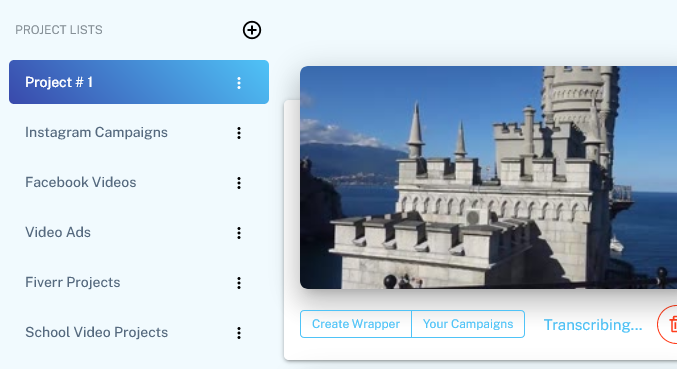 Feature #26
Monitor Status of Projects
This is a dashboard that allows you to create, organize, review and manage projects all in one spot. You can give access to your VA. This way you know what's going on in one space, so you don't have to check multiple dashboards.
Feature #27
200-high converting Wrapper Text used in Videos with millions of Views
Think of this as a vault of "swipe file" for your video marketing. You can copy the same types of copy, wrapper elements, and calls to action that are used to generate millions of views in millions of dollars. We've done over 100+ hours of research to find these, so you can use them right away.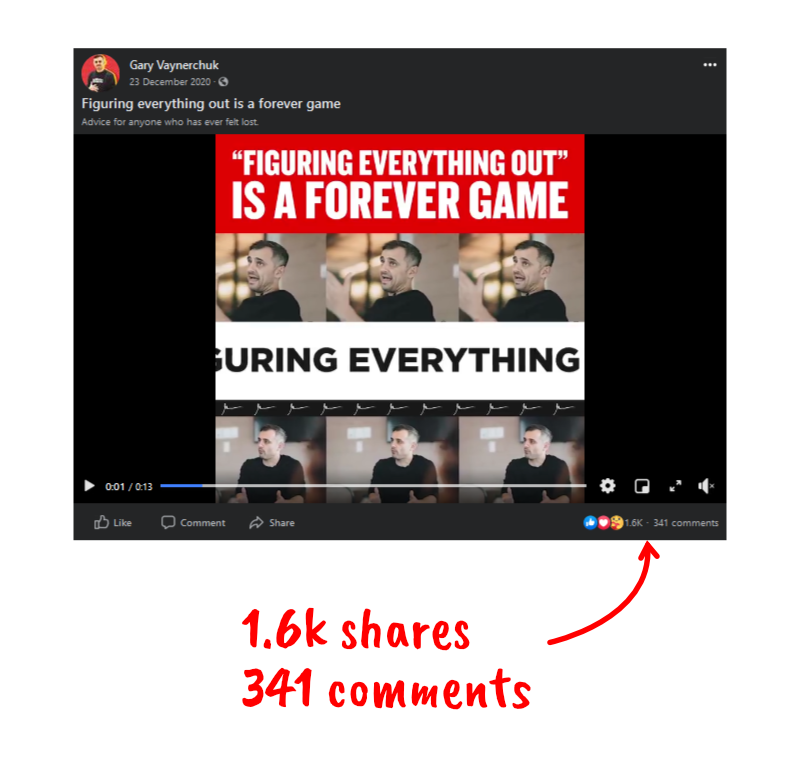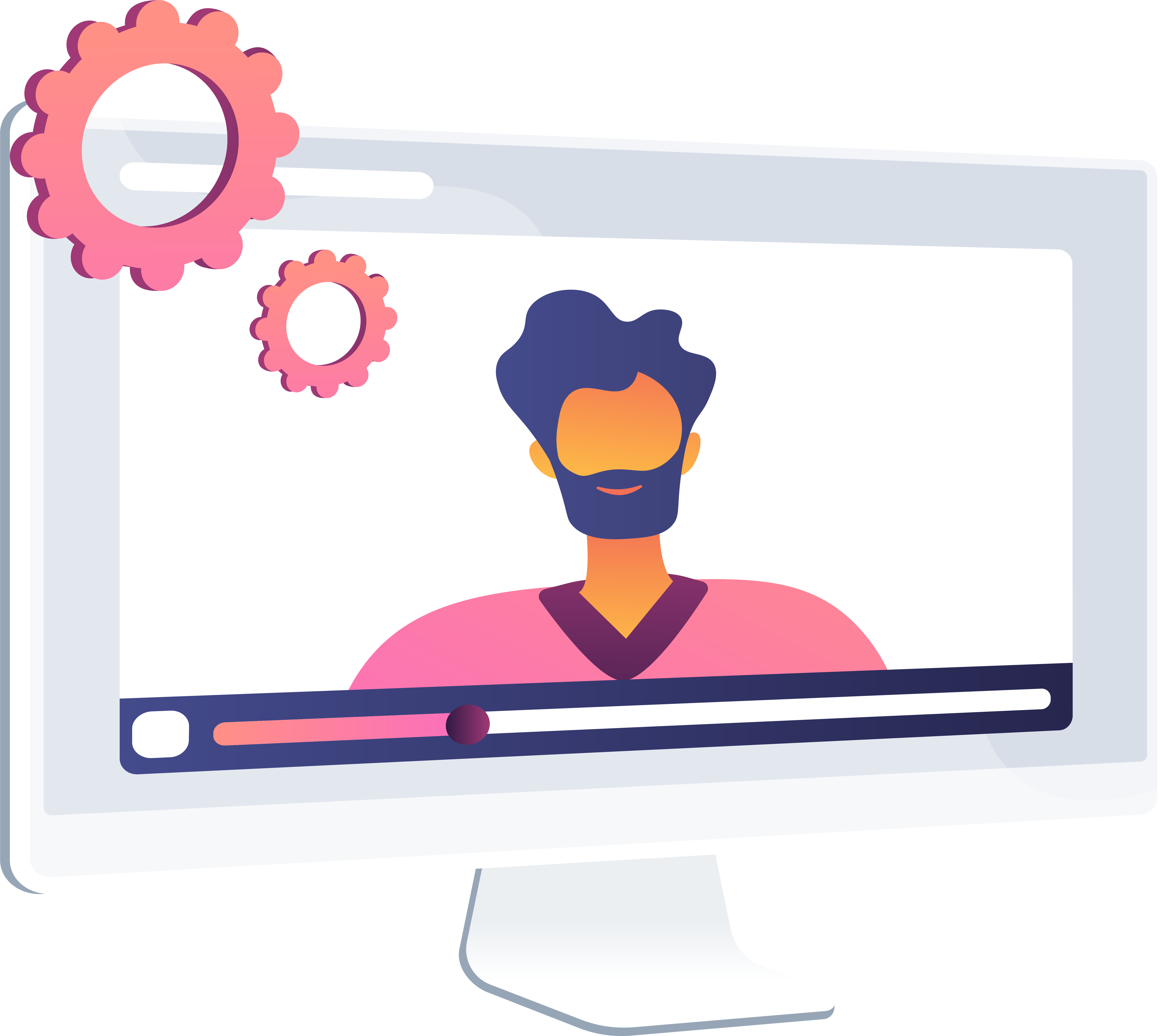 Feature #28
Priority Rendering
Every video goes into a 'render' queue much like the line in the airport. Here we give your videos 'priority boarding' so they are rendered first, so you get your videos done as quickly, and as efficiently as possible.
Feature #29
Directly Share your Video onto your favorite Social Media Platform
Why wait to share your videos and start getting Traffic & Engagement when you can post it directly on YouTube and Facebook from inside InstaWrapper's dashboard? Let the sales roll in as soon as you create the videos!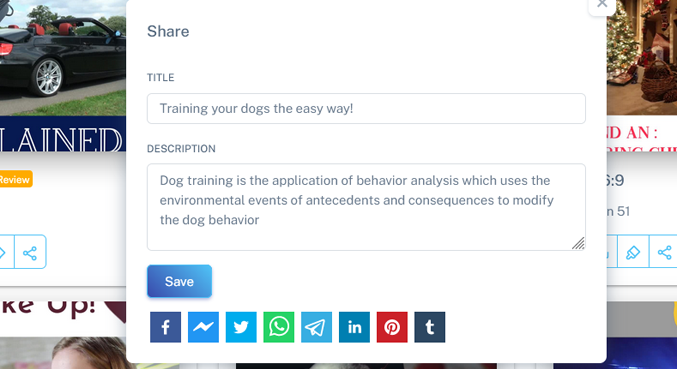 GET UNLIMITED ACCESS TO Instawrapper TODAY

Create Unlimited Attention Grabbing Videos

---

100 hand crafted Templates

---

Create Video from scratch

---

Left Wrapper

---

Right Wrapper

---

Header Wrapper

---

Footer Wrapper

---

Automated Captions

---

Edit Caption

---

50 Top-Notch Fonts

---

Add Shapes

---

Add Emojis

---

Add Images

---

Millions Stock Footages

---

Millions Stock Images

---

100+ icons

---

Preview before Render

---

Add any item at any point of time in the Video

---

Upto 1 GB internal storage & unlimited External Storage

---

Video Progress bar

---

Add your own Branding

---

Add GIF's

---

Export Video Upto 4 K

---

Add Countdown Timer

---

Sell Videos for Profits

---

BONUS FEATURE - Import Video from Multiple Sources

---

Create & save your own Template

---

Download Captions & use in Website/Blog

---

Clone Campaigns

---

Custom Font Uploads

---

Add VA's or collaborate with your Team members (10)

---

Monitor Status of Projects

---

200-high converting Wrapper Text used in Videos with millions of Views

---

Priority Rendering

---

Directly Share your Video onto your favorite Social Media Platform

---

50 Additional Instawrapper Templates

(Worth $197)

---

25 Premium Fonts

(Worth $147)

---

Watermark Profit Protection Pack

(Worth $297)

---

GIF Bundle

(Worth $97)

---

With Instawrapper you will have an UNFAIR ADVANTAGE over your COMPETITORS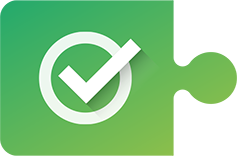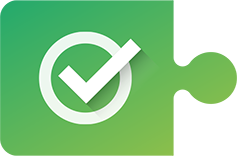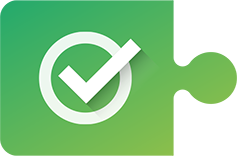 Keep your audience captivated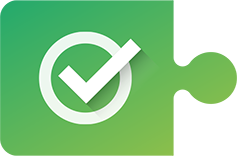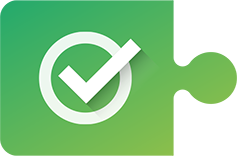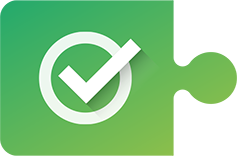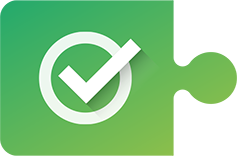 Lead viewers to take action
Imagine for a moment how you will feel when your competitors become jealous of this surge of attention that you are gaining as you start to build a bigger and bigger audience..

…just like their own favorite experts, speakers, gurus, and influencers..

Your friends and family start to notice that more and more of your videos are becoming popular that are seeing them in their news feed, and in their suggested videos…

When new clients are coming to you and sending your requests as they see the results you are getting and they want the same thing..

You continue to wow them over, and over again.

You look like an absolute genius, and they want to know how you do it, and do so consistently.

They will never know that it's this easy to use video tool that creates profit pulling videos that only took you minutes to create!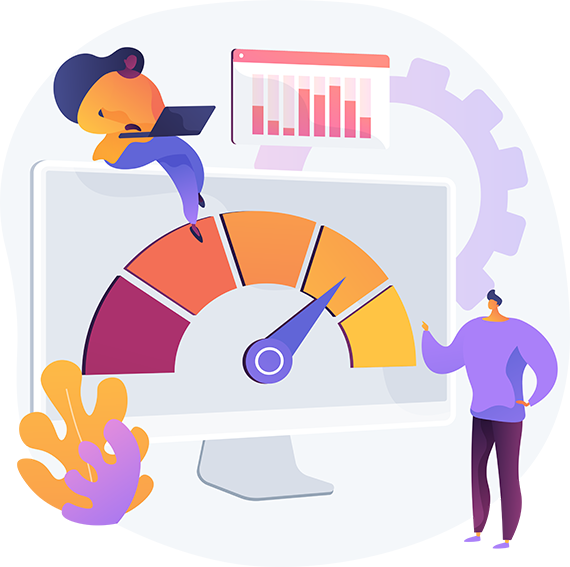 Free Commercial License Included
with your Purchase Today!
Sell Instawrapper Style Videos for Profits
With Instawrapper not only do you get a powerful, yet easy to use video app packed with a TON of first to market features..You also get a Commercial License that lets you.. Grab your clients videos, Add the Instawrapper Magic, and sell them for profits. Now, the best part is that Instawrapper makes it so easy that you can take a prospects "boring" video, Add in The Instawrapper Magic, Add the watermark, then show it to them. They will think you spend hours editing, and tweaking to create that final product, when it only took you a few minutes. You can easily sell these types of videos on a monthly service for $250-$500 a month just to produce these videos.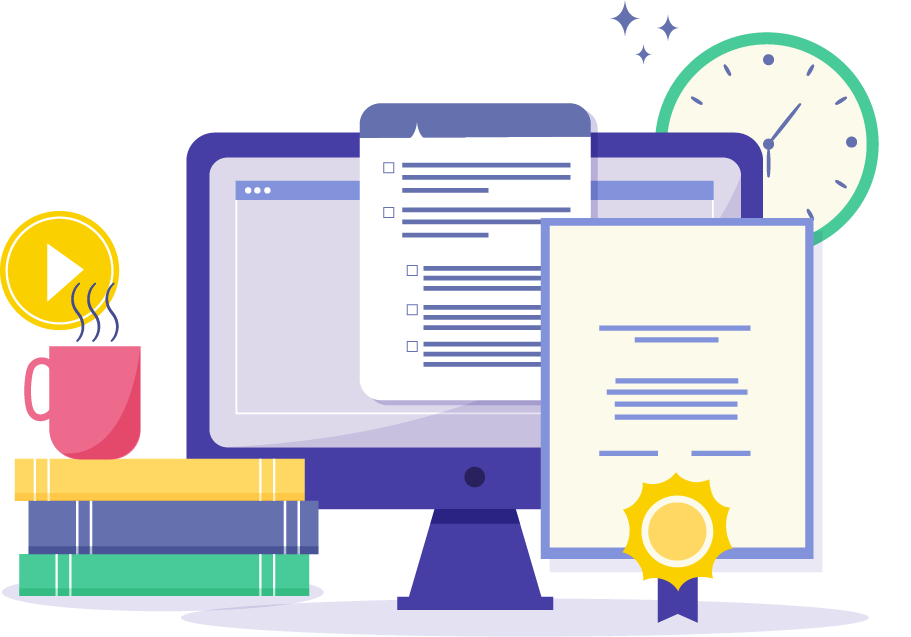 Take a look at how much these kinds of videos & captioning services are selling for on Fiverr…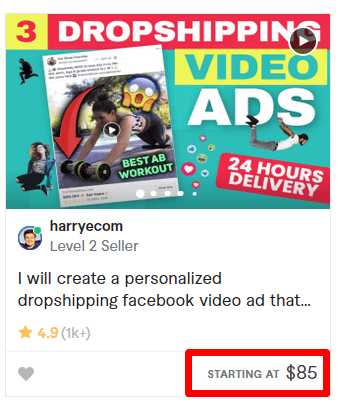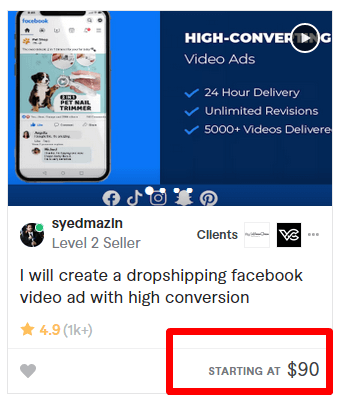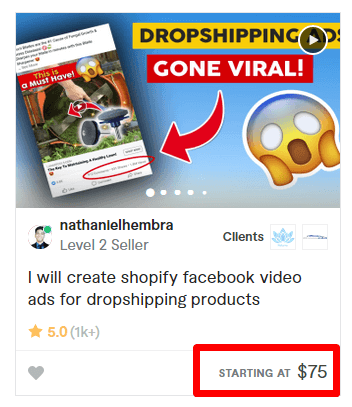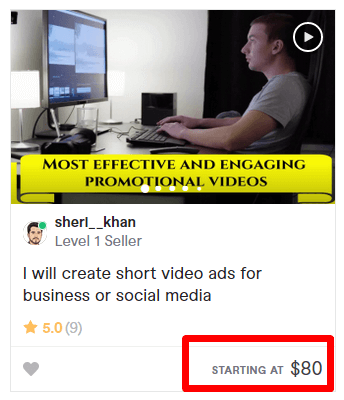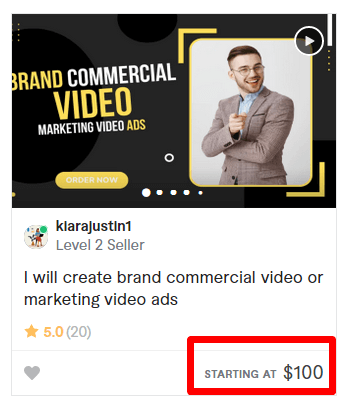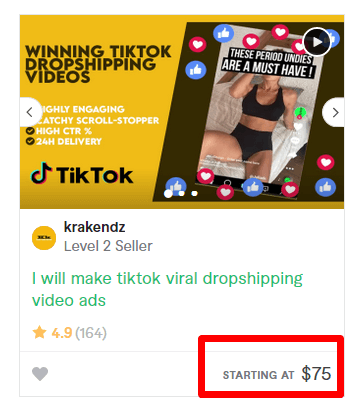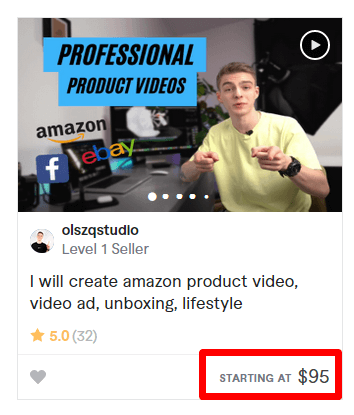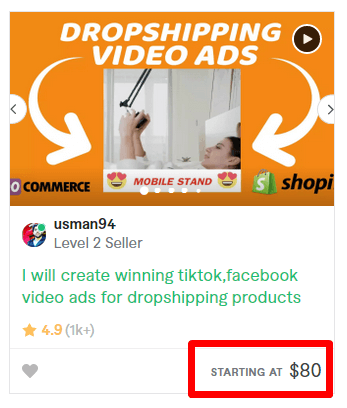 Launch Special Included Commercial License ONLY if you Act Now
All for a LOW ONE-TIME FEE

Create unlimited attention grabbing videos
Using Instawrapper for a low one-time price!
Plus you'll also get Fast-Action bonuses if you act now
SPECIAL BONUS FEATURE -
(ONLY for FOUNDING MEMBERS)
Import Videos from Multiple Sources
Instead of just adding videos from your computer you can now import your videos from multiple sources.

Your Instawrapper Dashboard will look like this..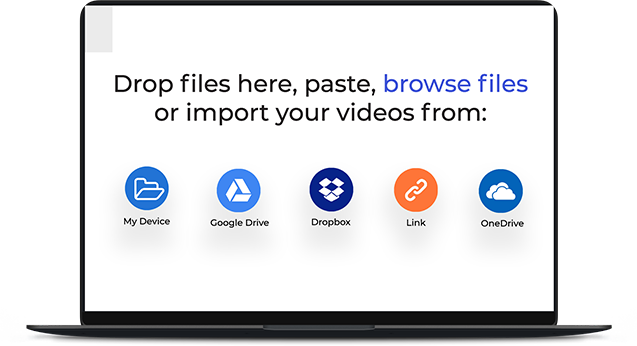 Yes...you can import videos from ANY URL, Dropbox, Google Drive, One Drive along with uploading videos from your computer or mobile device.

This has been a highly requested feature by our Beta users. Our team is working around the clock to bring it to you at the earliest convenience.

We even supply this with absurd amounts of coffee.

Expect this feature fully tested and live within 30 days after the launch ends.

Don't be surprised if it's available even earlier.
BONUS #1
50 Additional Instawrapper Templates
(Worth $197)
We have already given 100 Instawrapper Templates on the Front End. But we wanted do something extra-special just for our founding members. That is why we've included additional 50 Covrr-Studio Templates as a special bonus to our founding members. So you can have more options and create more beautiful videos using Instawrapper! Valid only till the timer on this page is running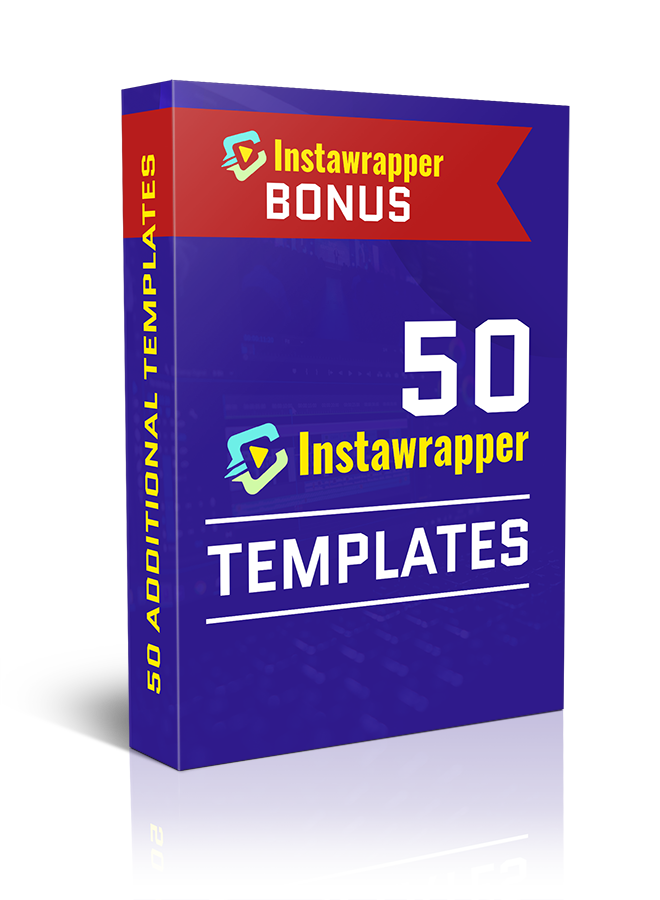 BONUS #2
25 Premium Fonts
(Worth $147)
With this bonus we've included 25 premium fonts that are proven to grab attention and wow your visitors. This is in addition to the existing fonts only for our founding members.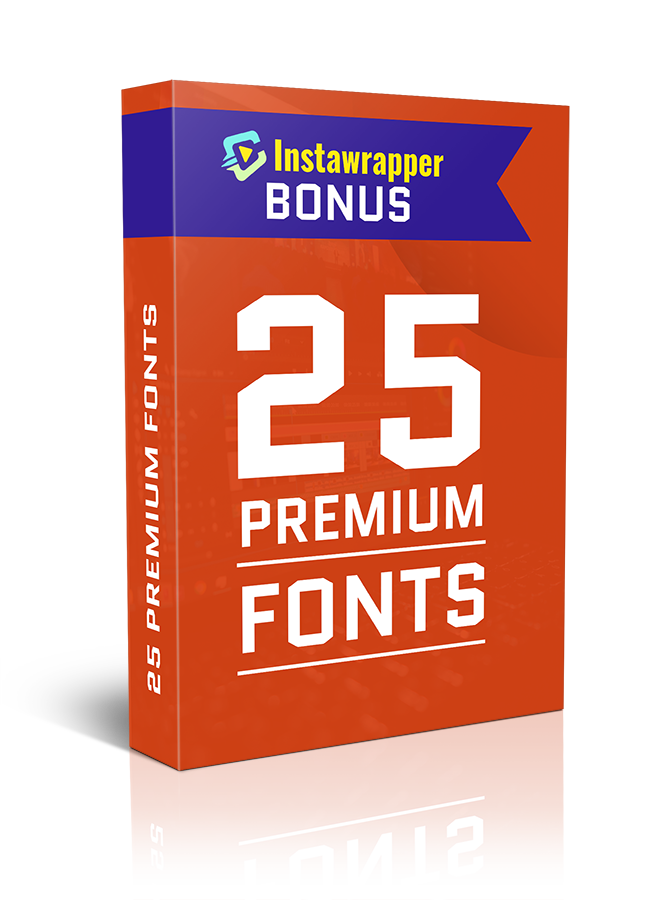 BONUS #3
Watermark Profit Protection Pack
(Worth $297)
We'll give you an exclusive watermark profit protection pack which you can add to videos you create using Instawrapper. Grab any video of a potential customer, change it to Instawrapper Style Video, add these watermarks. Now show this to your potential customers and get paid easily to remove these watermarks because once they see the videos they are going to want them so bad!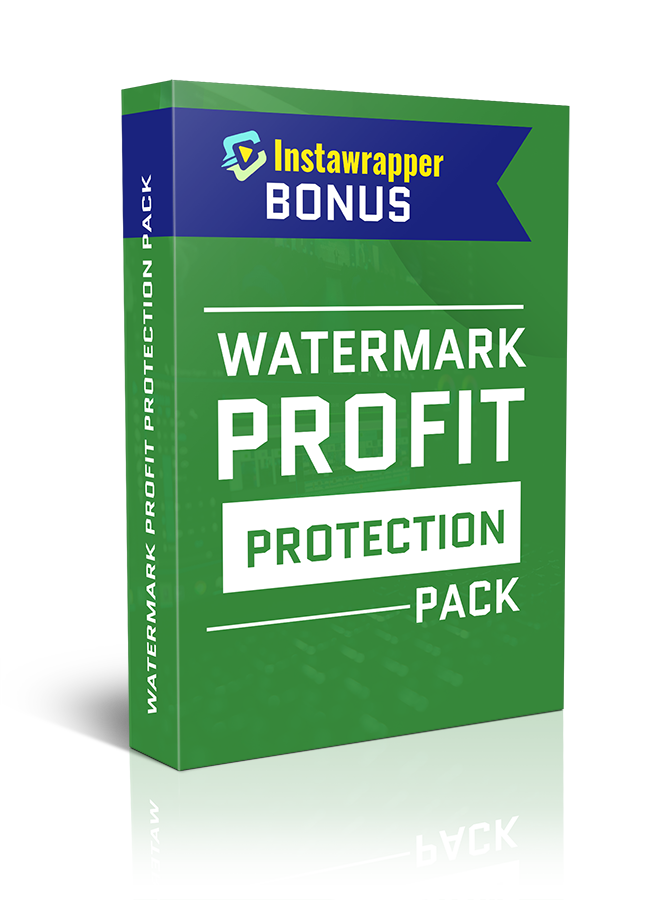 BONUS #4
GIF Bundle
(Worth $97)
GIFs are crucial conversion triggers which you can include in your videos to maximize conversions. With this bonus we have included an exclusive GIF bundle which you can use in your Instawrapper videos to maximize conversions.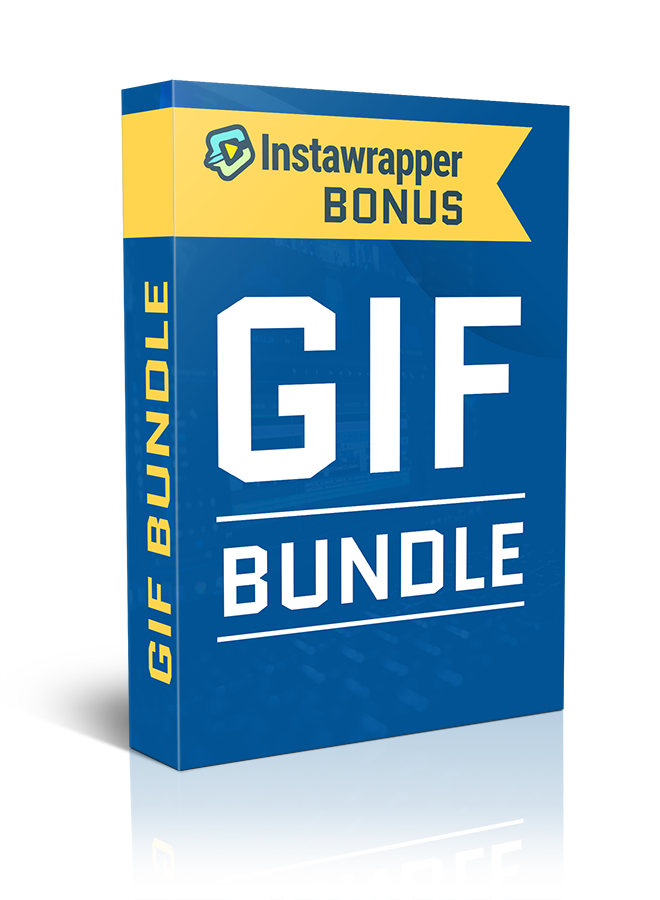 Total Value of these
Super Valuable Bonuses
$738
(Free for You Today)
30 Days Fail-Proof

30 Day Money Back Guarantee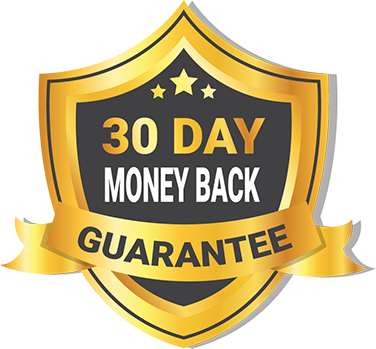 We want to make sure that Instawrapper is going to be a super profitable investment for you or else we won't take your money.

You are getting a full 30 days to "test drive" Instawrapper & if you are not "overwhelmed" with the results after using Instawrapper, we will give you an "immediate" refund. Yes, even if you ask for it on the 30th day.

We are about to "overwhelm" you with the results & being just "happy" will not satisfy us either.

If, anyhow, you feel the software is not worth hundreds of dollars to you… or it was 4 out of 5 stars, instead of 6 out of 5 stars… then you have 30 days to drop us a support ticket & get an immediate refund.

Our sole aim is to help you sell your services & make it an "easy going" task for YOU & you will see that inside the members area.

Now go ahead & click on the button below to get started profiting from your own marketplace.
You would have already noticed that Instawrapper is critical to your success online.

With all the features built into Instawrapper you should easily see it is the only video tool that you need to start creating high converting, profit pulling videos for your own business or for clients & bank huge profits right from the word go.

You can offer your own fully fledged direct response video ad agency where you build instant authority because of your portfolio of videos that you can market to influencers to help them stand out to their audience in a way they would have to spend thousands of dollars on their own to do.

With Instawrapper you will stand out in the huge $90 Billion video marketing industry.

Insta Wrapper will keep you ahead of all the "average video creators". While they are fighting to get paid for mediocre videos you will be able to profit with videos that you know will work for your client before you even get to the meeting. It's really that simple.

Try Instawrapper risk free for 30 days now and we know you'll love the results it will give you.

Start generating Huge Profits from this ever growing $100 Billion dollar market.

… and you will have the possibility of scaling your business to infinite limits.

Just 1 sale will get you the Investment back and anything you make on top of it is your sheer Profits.

You have nothing to lose, try Instawrapper risk free today for 30 days.

We look forward to hearing your success stories -
P.S. This is absolutely the perfect tool for creating highly captivating, profit pulling videos that work in any business or niche. From running ads to organic post - Instawrapper will help you get more engagement, more attention and draw in more revenue than every before.

Video is absolutely booming and Instawrapper makes it easy to create videos or transform ordinary videos into profit pulling engagement machines.

You'll want to grab it now at the lowest price possible!

P.P.S. But you have to act fast. This special one-time pricing is ONLY available for this launch period. The very second this launch period ends, Instawrapper will revert to its usual monthly fee - BUT get in now and you'll be grandfathered in, with unrestricted access for all time - for less than the usual price of one month! So fearlessly click the button below and get started right away.
Frequently Asked Questions
Q. If I buy the commercial license - can I sell it to clients?
A. Yes, you can create version to sell to clients. We also have Reseller and Agency licenses as well.
Q. Is this One Time Fee the Only Fee?
A. Yes, if you buy it right now you only pay a one-time fee during this launch period. We will start selling this at a recurring press in the future.
Q. How does this compare to other video tools?
A. This is a video tool with a lot of first to market features.. So we don't have any competition when it comes to incredible video wrapping technology, progress bars, countdown times, and automated captions!
Video wrapping tech, progress bars, countdown timers , automated captions
Q. Will this platform be supported over the years?
A.Yes. Instawrapper has been developed by Karthik Ramani's team that has created amazing products over the last 15 years. Some of them are Everlesson, Extempore, Skilexa & many more. You will see consistent upgrades happening over the years for MarketPresso. Heck, we have planned some amazing updates right after you join the platform. All in all, you are in safe hands. Get started right away!
Q. Can I upload videos of any length?
A.Yes! You are free to upload a 1 minute video or even a 30 minute video. Make sure the file size is 300MB or less for us to add the Instawrapper Magic.
Thank you for checking out Instawrapper


We'll see you soon inside the Member's Area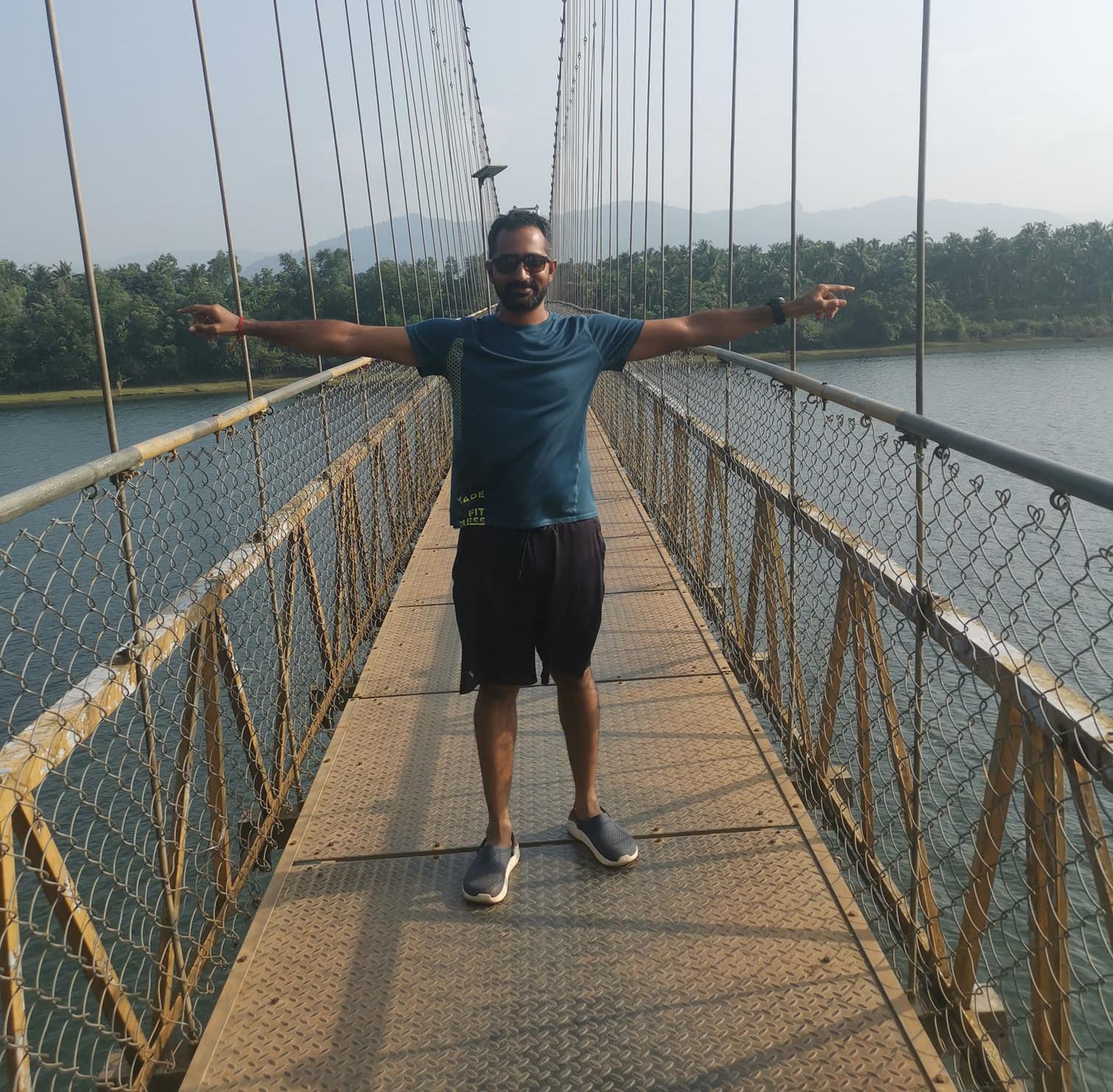 Karthik Ramani
Launch Special Included Commercial License ONLY if you Act Now
All for a LOW ONE-TIME FEE